France BIZOT

Link
du 12 au 28 juillet 2012

\
from July 12 to 23, 2012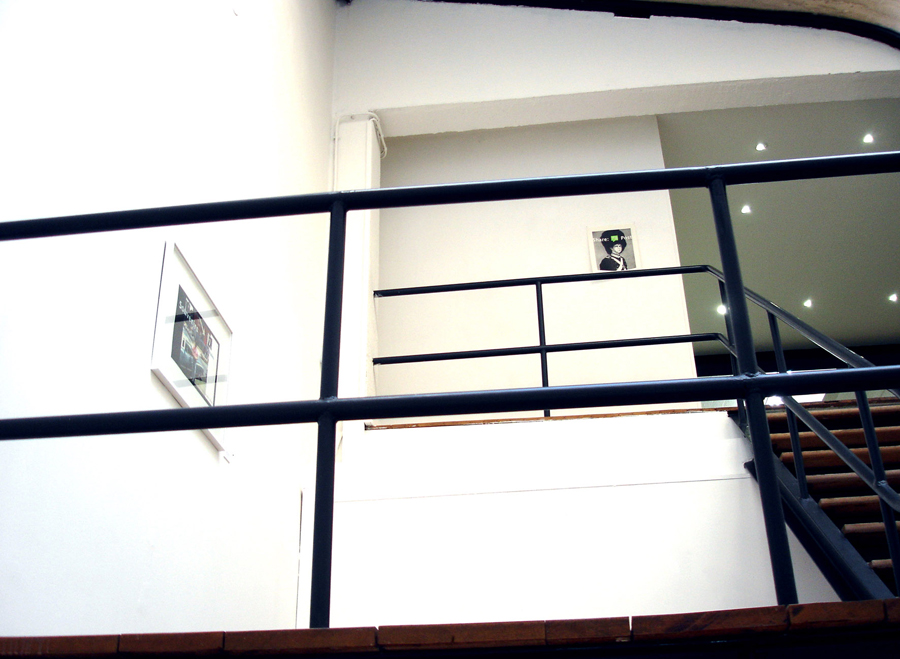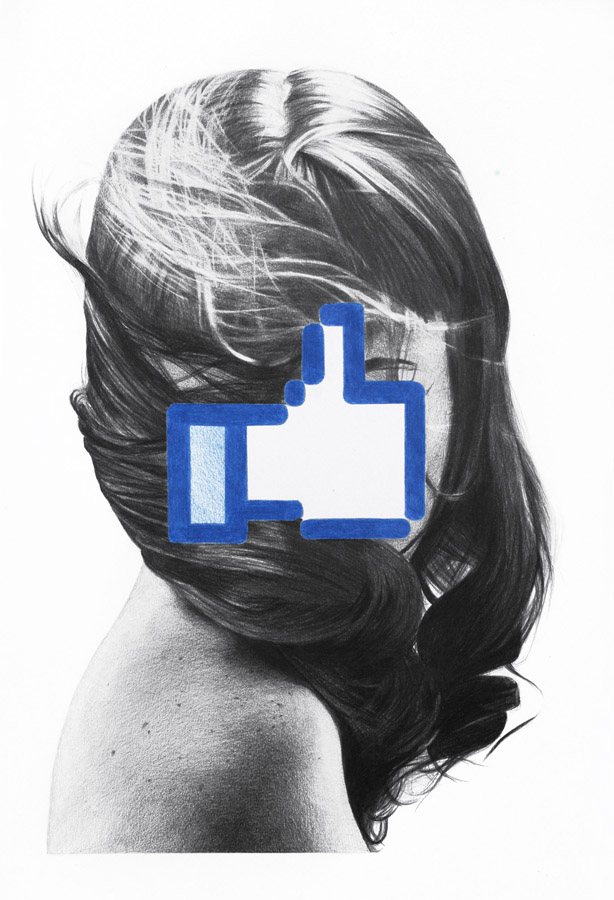 Pour sa première exposition à la galerie Backslash, la plasticienne française France Bizot présente une récente série de dessins sur le thème des réseaux sociaux, notamment Facebook, et du statut de l'image. Les différents formats confrontent le spectateur à cette société 2.0 aujourd'hui inscrite dans l'inconscient collectif et qui peut se révéler à la fois d'une richesse intense et d'une certaine forme d'aliénation.

Facebook vient d'entrer en bourse et compte aujourd'hui plus de 900 millions de membres. Quatre milliards d'objets sont échangés chaque jour. Ces chiffres font de ce réseau social un mode de communication extrêmement influent que tout le monde connait et reconnait par le biais d'une signalétique et de codes bien définis.
France Bizot s'intéresse aux relations que chaque membre se crée par ce réseau. Son travail questionne la valeur de ces "amitiés" et les conséquences induites sur chacun d'entre nous, malgré la notion de virtualité. Comme elle l'explique, "mon travail artistique a été de conduire ailleurs ce voyage virtuel. Déporter hors du cadre de l'écran rien de plus que ce qui est dans l'écran en me réappropriant la signalétique et les codes. Rendre à chaque "lien" (link) sa charge émotive. Rappeler que si le voyage est virtuel, les émotions qu'il provoque sont réelles.»

L'artiste s'intéresse également à la notion de temps virtuel qui rejoint souvent la notion d'urgence fortement présente dans notre société actuelle. Le temps du dessin est inversement proportionnel au temps virtuel et les œuvres de France Bizot créent un lien troublant entre ces deux antipodes.
Les dessins présentés sont chacun issus de la propre page Facebook de l'artiste et témoignent d'une histoire, d'une rencontre, d'une amitié nouvelle ou retrouvée.

France Bizot est diplômée de l'Ecole Nationale Supérieure des Arts Décoratifs. Après une grande carrière de directrice artistique dans la publicité, elle décide en 2002 de se consacrer à sa démarche plastique. Fortement influencée par les réseaux sociaux, notamment par le biais de sa carrière précédente, elle commence son travail autour de Facebook en mars 2011.
\
For her first exhibition at the Backslash gallery, French visual artist France Bizot presents a recent series of drawings on the theme of social networks, Facebook in particular, and the status of the image. The myriad formats provoke an encounter between the viewer and today's 2.0 society, a form of society that has become embedded in our collective subconscious and that can produce both intense creativity and a certain degree of alienation.

Facebook currently boasts over 900 million users and has just seen its shares floated on the stock market. Four billion objects are exchanged every day. Figures such as these make this particular social network an extremely influential form of communication, universally known and recognized thanks to a set of well-defined signals and codes.

France Bizot is fascinated by the relationships that members create when using the network. Her work questions the worth of these "friendships" and the consequences that they have on us all, despite their supposed virtuality. She explains that "my work as an artist was to take this virtual journey to a new destination. To extract from within the context of the screen nothing more than what you find on-screen, re-appropriating the signals and visual codes. Investing every link with its true emotional charge. Acting as a reminder that although the journey may be virtual, the emotions are real."

The artist is also intrigued by the idea of virtual time, which often reflects the sense of urgency that dominates modern society. Drawing time is inversely proportional to virtual time, and France Bizot's works create an unsettling link between these two polar opposites.
The drawings on display all come originally from the artist's own Facebook page and each one records a story or encounter, a friendship forged or renewed.

France Bizot graduated from the Ecole Nationale Supérieure des Arts Décoratifs of Paris. After a successful career as an artistic director in the advertising industry, in 2002 she took the decision to concentrate on her work as an artist. Strongly influenced by social networks, particularly thanks to her previous career, she began her work on Facebook in March 2011.
PRESSE \ PRESS
"C'est vendredi, c'est le bordel #123", www.apreslapub.fr, 2012
"La nouvelle expo "Link" de France Bizot s'inspire de Facebook", AMA, 2012
Maxime Gueugneau, "France Bizot @ Backslash", www.kiblind.com, 2012