LA FRAGILITÉ

(FRAGILITY)



du 26 novembre au 29 décembre 2016
\

from November 26 to December 29, 2016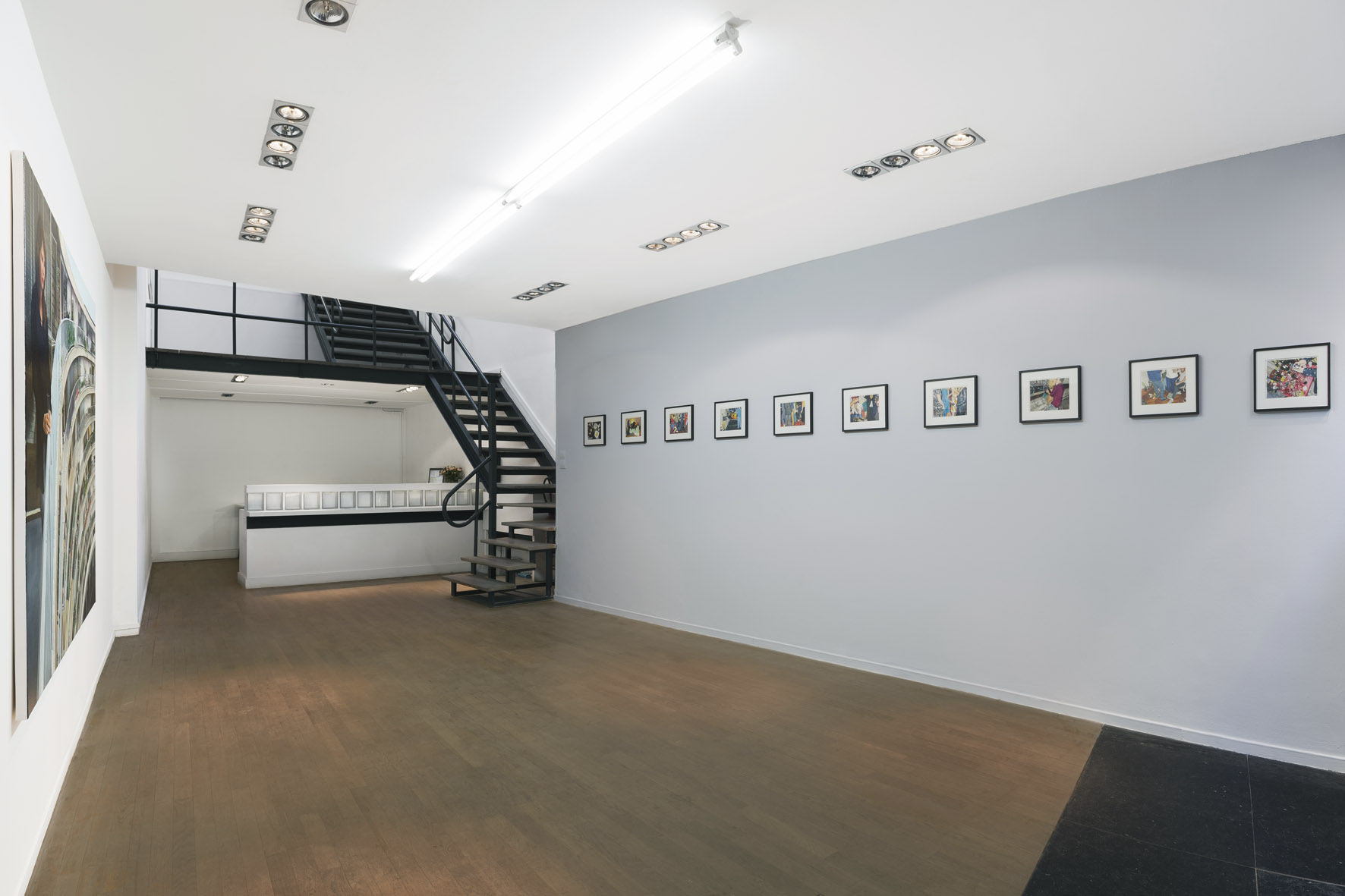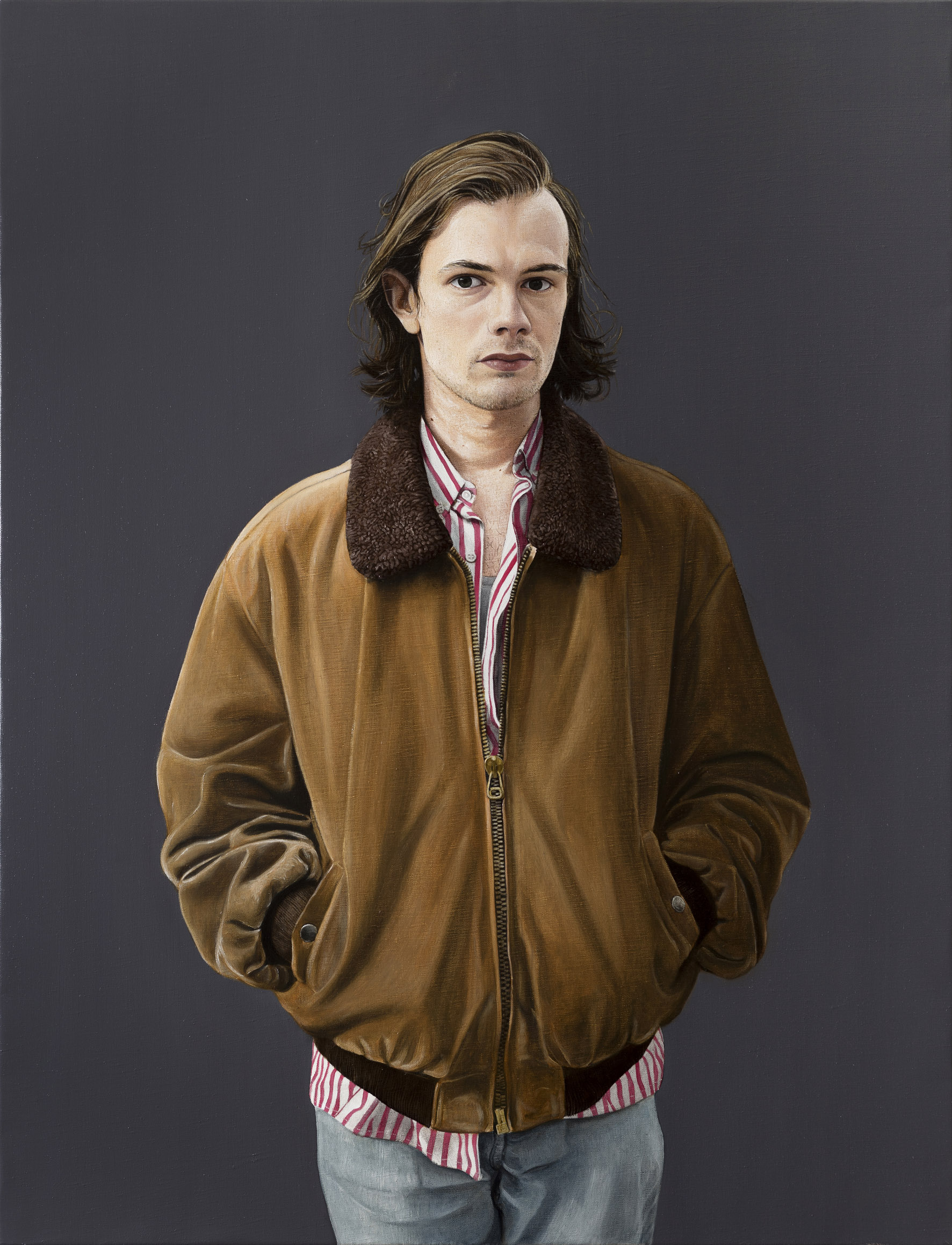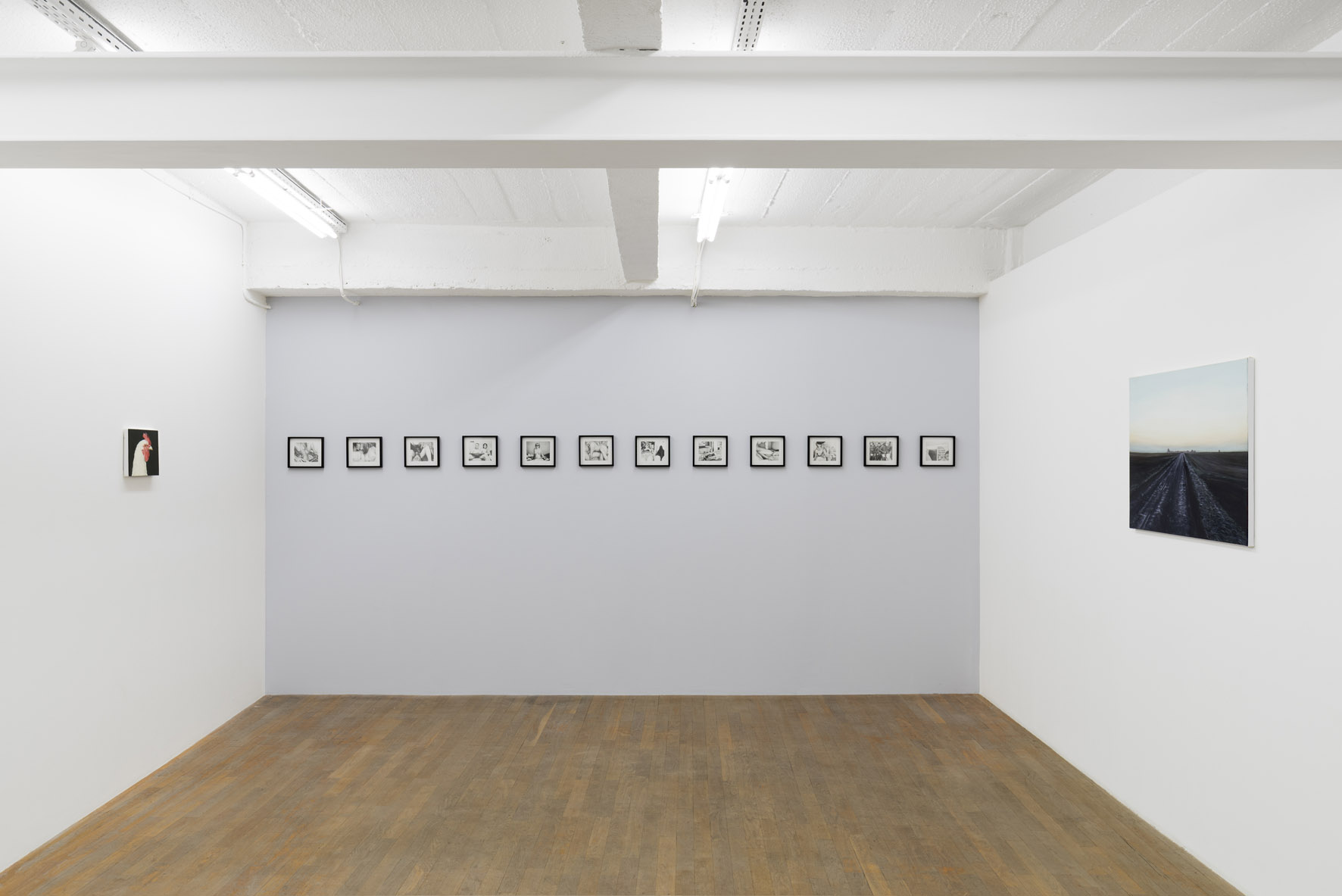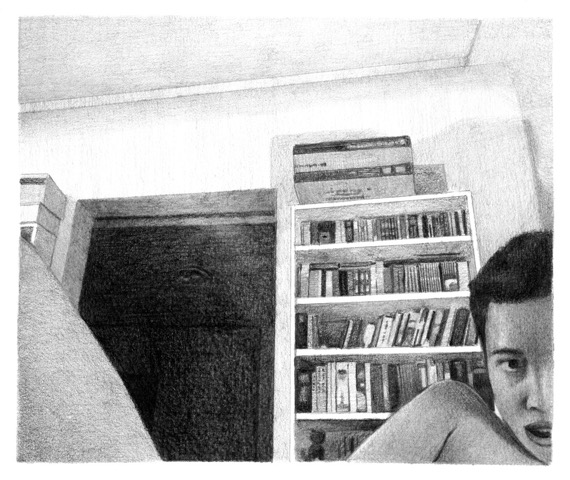 photos : Jérôme Michel
ENGLISH VERSION BELOW



Backslash est très heureuse d'annoncer la première exposition personnelle à la galerie de l'artiste Thomas Lévy-Lasne qui mêle références à la peinture classique et une actualité indiscutable dans le choix de sujets contemporains.
À l'huile sur toile, l'aquarelle, le crayon ou le fusain, dans de petits formats ou des œuvres monumentales, Thomas Lévy-Lasne concentre la maîtrise de son art au service d'une valorisation de la banalité quotidienne.
Le titre de l'exposition « La fragilité » fait écho, comme un parfum, au tragique de la période actuelle, à ce nouveau monde auquel nous devons nous adapter.
L'exposition propose un voyage à travers les différentes techniques artistiques que propose le geste figuratif.
L'huile sur toile se développe dans des formats et des sujets très différents. Des grandes compositions aux détails opératiques, un paysage luxuriant, écrin d'un personnage affairé sur son smartphone; une femme au balcon d'un immeuble moderne à la multitude de parcelles d'habitations. Des paysages, comme un coucher de soleil pollué aux couleurs artificielles, ou des portraits comme des petites filles très sérieuses déguisées en princesse pour retrouver le plaisir pictural des drapés grandiloquents. Une série de toiles fixe des métiers dans l'humilité du fait main. La concentration, la sensibilité, l'intuition sont requises, toutes choses inaccessibles aux machines.
Une toute nouvelle série de fusains propose des images aux noirs à la fois denses et flous, la technique spécifique du fixatif liquide brouillant le trait hyper précis de l'artiste. Une forêt immense invite le visiteur à plonger physiquement dans la perspective de ses frondaisons ; l'agitation des manifestations contraste avec le calme patrimonial des arbres et des immeubles haussmanniens; des corps se présentent dans l'intimité d'espaces urbains étriqués.
La série des aquarelles de fêtes propose un regard sur une génération festive, mais fragile. Confettis, canettes de bière ou décolletés plongeants deviennent vanités iconographiques sous un regard alcoolique qui dépeint, sans hiérarchie, le carnaval des textures et des motifs.
Témoin de son époque, Thomas Lévy-Lasne dessine également au crayon des scénettes inspirées d'un site de streaming live érotique où des amateurs exhibent leurs ébats sexuels. Magnifiant la tendresse, l'intimité, le scabreux et le comique de la sexualité, c'est à coup de crayon, par hachures douces, de petites caresses en corrélation avec le sujet, qu'il s'attaque à un sujet trusté par l'industrie pornographique.
Klaus Spiedel explique : « Coucher de soleil ou scène d'orgie, ses œuvres sont autant de tentatives de nous faire partager un énorme appétit d'apparences qui caractérise la pratique de Thomas Lévy-Lasne.»



DOSSIER DE PRESSE À TÉLÉCHARGER



\

 
Backslash is delighted to announce the gallery's first solo exhibition of work by the artist Thomas Lévy-Lasne. In the new show, references to classical painting rub shoulders with an unquestionably contemporary choice of subjects.
By working with a great variety of media – oil on canvas, watercolours, pencil and charcoal in small-scale formats as well as monumental works – Thomas Lévy-Lasne uses his artistic mastery to place every day's banality in a new light.
The exhibition title, Fragility, is a reflection, as subtle as a perfume's trace, of the tragic nature of today's times, of the new world we have to adjust to.
The show invites viewers on a journey via the different artistic techniques offered by figurative art.
Oil on canvas appears in a wide variety of formats and subjects. Largescale compositions with operatic details, a luxurious landscape, a framed busy figure on his smartphone, a woman on the balcony of a modern building amid a multitude of other buildings. Landscapes, such as a sunset tainted by artificial colours, and portraits, such as the serious-faced little girls dressed up as princesses, revive the painterly pleasure of dignified draping. A serie of canvases depicts the humility of various manual jobs. Concentration, sensitivity, instinct for the right move are all concerned here, and all unreachable to machines.
A brand new series of charcoals features images in dense yet hazy black tones, the special liquid fixative technique serving to blur the artist's extremely precise lines. A vast forest entices viewers in, submerging them physically in the perspective of its foliage. The agitation of demonstrations contrasts with the venerable calm of trees and Haussman buildings. Bodies offer themselves up in the intimacy of confined urban spaces.
The serie of party-themed water colours paints a portrait of a as festive as fragile generation. Confetti, beer cans and plunging necklines become iconographic vanitas viewed from an alcohol-imbued perspective that indiscriminately portrays the carnival of textures and motifs.
Witness of this era, Thomas Lévy-Lasne also creates pencil drawings of scenes inspired by a pornographic website which streams live footage of non-professionals having sex. Magnifying the sexuality's tenderness and intimacy, its scandalous and comical nature, he employs his pencil with delicate hatching and soft strokes that correlate to a subject monopolised by the porn industry.
As Klaus Spiedel explains: "Whether depicting a sunset or an orgy, his works consistently seek to share with us the enormous appetite for appearances that characterises Thomas Lévy-Lasne's artistic practice."


UPLOAD FULL PRESS RELEASE
 
Presse / Press

Clément Bénech, "Art/ La "fragilité" à la fête", Libération, 2016
"Handle with care" Where Magazine, 2016
"Perspectives- La fragilité", Les Inrocks, 2016
Hélène Delye, "Thomas Lévy-Lasne- L'ultramoderne réalisme", M, le magazine du Monde, 2016
Mathilde Serrell, Marin Quenehen, " Thomas Lévy-Lasne & Thomas Schkesser", Ping Pong, France culture, 2016
Hector Olbalk, "Thomas Lévy-Lasne- Ivre de peinture", ELLE, 2016
Manuel Jover, Thomas Lévy-Lasne- Le goût du réel, Connaissance des Arts, 2016
Laurent Boudier, "Thomas Lévy-Lasne- La fragilité", Télérama, 2016
Agenda, Mouvement n°86, 2016
Vincent Delaury, "Thomas Lévy-Lasne", L'Oeil, 2016
Thibaut de Ruyter, "Des bancs au musée!", Mouvement, 2016