kill memories
du 9 avril au 28 mai 2016
vernissage le samedi 9 avril de 14h à 21h
\

from April 9 to May 28, 2016
opening on Saturday, April 9, from 2 to 9 pm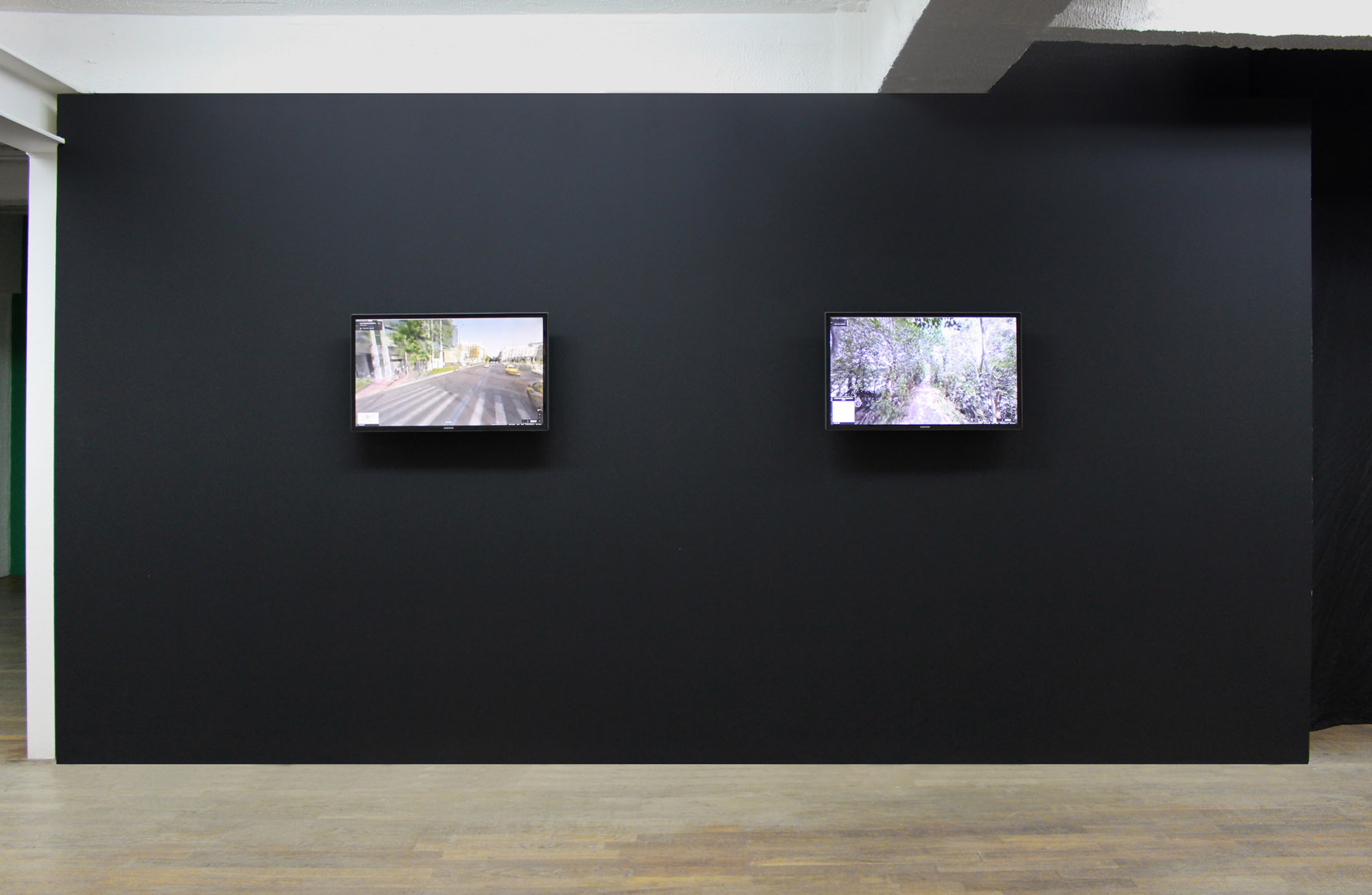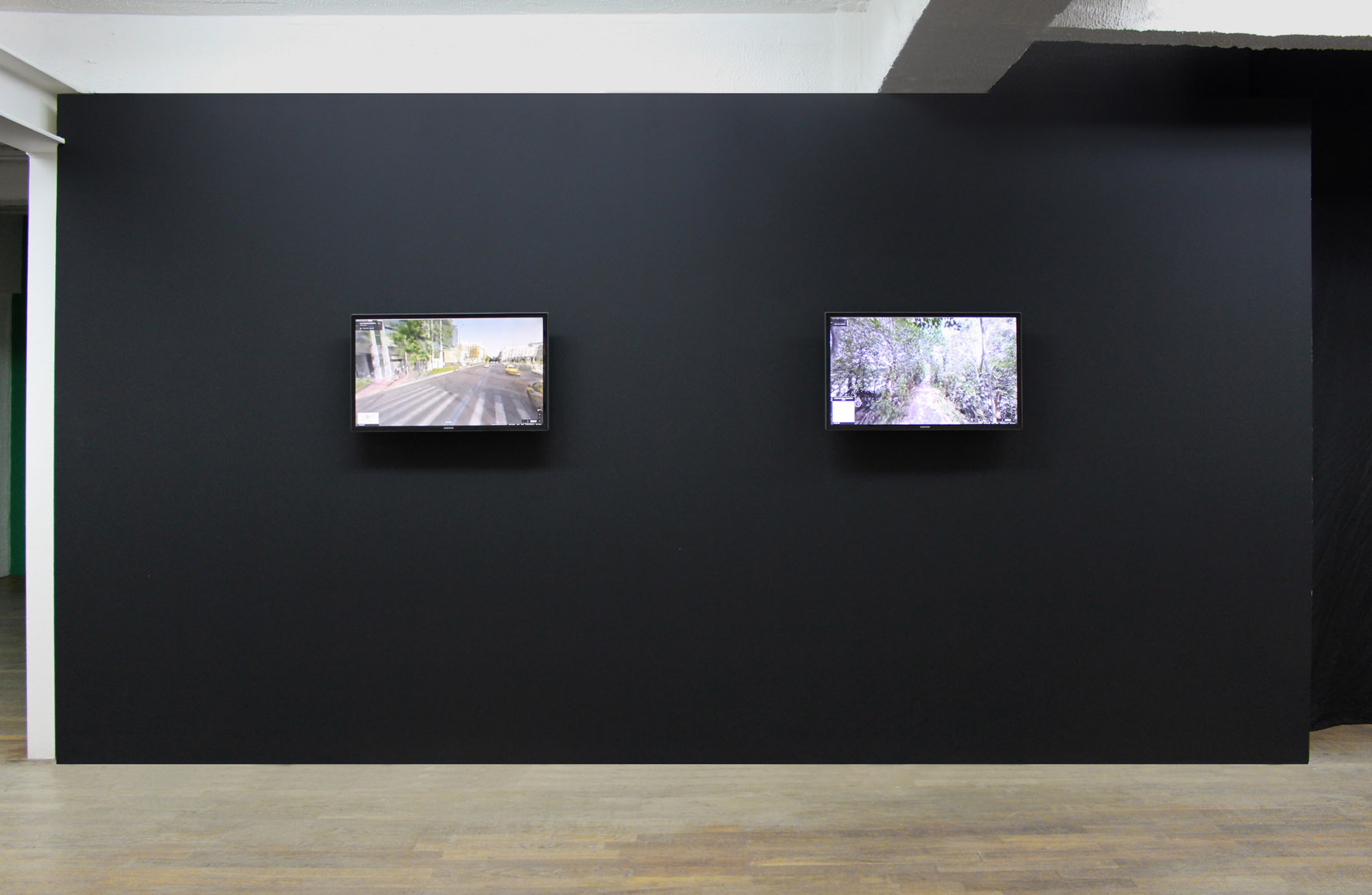 Backslash est heureuse d'annoncer la première exposition personnelle en France de l'artiste turc Sergen Şehitoğlu dont les deux séries de photographies présentées soulèvent la question du voyeurisme dans notre monde ultra-connecté, qu'il soit du fait des individus ou des multinationales de l'ère Internet. Le titre de l'exposition fait référence à l'inaltérabilité et la perpétuité des images que nous postons sur la toile. Que nous exposions nos vies de notre propre fait par le biais des réseaux sociaux, ou que les firmes du Web le fassent sans notre accord (Google Street), les images restent immuables et en ligne pour toujours.
La série « Kill Memories » présente un ensemble de portraits d'une jeune femme dont Sergen Şehitoğlu capture le visage sur son écran d'ordinateur. Tel un rituel quasi obsessionnel, il se connecte tous les jours sur le site de charme de cette dernière. L'aléatoire joue un rôle prédominant puisque personne ne sait à quelle heure elle sera en ligne. Le voyeurisme est ici nuancé par le fait que cette jeune personne choisit elle-même de s'exposer aux yeux des autres. La scénographie choisie par Sergen Şehitoğlu transforme les murs de la galerie en écran d'ordinateur. Le spectateur prend ainsi la place quelque peu étrange du voyeur et de l'artiste.

La seconde série dévoile les dérives de Google Street. La Google Car se promène dans les rues et campagnes du monde entier et les mitraille de photos pour remplir sa base de données. Chaque image capture un moment de vie d'une ou plusieurs personnes. Est-ce légal, éthique ? Y a-t-il une jurisprudence sur cette activité ? L'artiste ne prend pas position. Il ne fait que montrer. Chaque photographie exposée dévoile l'ombre de la Google Car, comme une sorte d'espion de nos vies. Il s'agit de captures d'écran, tel un ready-made. Google a fait les images. L'aspect totalitariste de Google est contrebalancé par le fait que chacun d'entre nous utilise cette application dans sa vie de tous les jours. Des vidéos accompagnent la série. On peut notamment y apercevoir une femme pleurant dans une voiture, l'instant d'une vie privée dévoilé au monde entier et libre de droit.
Ces photographies en noir et blanc, encadrées et présentées d'une manière volontairement classique, se démarquent de la puissante entreprise américaine dont l'application est en couleurs et perturbent le rapport au temps et à l'espace.
Une dernière œuvre montre la frontière entre la Chine et la Corée du Nord, située sur le mont Paektu. Même le pays le plus fermé et isolé au monde, ne peut se dérober à Google.
L'exposition « Kill Memories » présente uniquement des œuvres réalisées à partir de captures d'écran et propose ainsi une réflexion sur la photographie contemporaine qui évolue en se délestant de l'appareil de prise de vue.
Né en 1980 à Istanbul, Sergen Şehitoğlu a étudié à l'université turque de photographie. Son travail a été exposé dans toute l'Europe et a fait l'objet de plusieurs publications monographiques.


Publication d'un catalogue de l'exposition, préface de Marianne Derrien, trilingue anglais / français / turc, 116 p., Editions Nilufer Şaşmazer & Espas, Istanbul, 2016


\
Backslash is delighted to announce the first solo exhibition in France of work by Turkish artist Sergen Şehitoğlu. The two series of photographs featured in the Kill Memories show raise the question of voyeurism in our ultra-connected world – voyeurism as practiced both by individuals and by the multinationals of the Internet era. The exhibition's title refers to the fixed and permanent nature of the images we post online. Whether we choose to put our lives on display via social media, or online companies do it without our agreement (Google Street View), the images remain unchanging and online forever.
The first series presents a set of portraits of a young woman whose face Sergen Şehitoğlu has captured on his computer screen. In an almost obsessional ritual, he logged on to the woman's soft porn site every day, a highly random process since no one knew what time she would be online. This is a form of voyeurism characterised by the fact that the woman chose to expose herself to others. Sergen Şehitoğlu has designed a layout for the exhibition that transforms the gallery's walls into a computer screen. The viewer thus has the slightly strange experience of stepping into the shoes of both voyeur and artist.
The second series exposes the abuses of Google Street View. The Google Car travels through urban and rural environments worldwide taking endless photos to add to its database. Each image captures a moment in the life of one or more people. Is it legal? It is ethical? Is this activity regulated in any way? The artist does not offer an opinion. He simply portrays. Each photograph on display reveals the shadow of the Google Car, a spy prying into our lives. They are screen captures, similar to ready-mades. Google produced the images. Google's totalitarian aspect is offset by the fact that we all use the application in our everyday lives. The series also features a number of videos. Among other images, we see a woman crying in her car, a moment in someone's private life on freely-available show for the whole world to see. These black and white photographs, framed and presented in resolutely classic fashion, are clearly differentiated from the all-powerful US corporation and its coloured application, and they disrupt our perception of time and space.
A final piece shows the border between China and North Korea on Mount Paektu; even the most impenetrable and isolated country in the world cannot hide from Google.
The works in the Kill Memories exhibition are based exclusively on screen captures, thus offering an exploration of the changing face of contemporary photography as it liberates itself from the camera.
Born in 1980 in Istanbul, Sergen Şehitoğlu studied at the Turkish photography university. His work has been exhibited throughout Europe and is the subject of several published monographs.

 
Publication of an exhibition catalogue, introduction by Marianne Derrien, trilingual English / French / Turkish, 116 p., Editions Nilufer Şaşmazer & Espas, Istanbul, 2016