Variables




du 16 mars au 8 avril 2017
vernissage le jeudi 16 mars de 14h à 21h

\

from March 16 to April 8, 2017
opening on Thursday, March 16, from 2 to 9 pm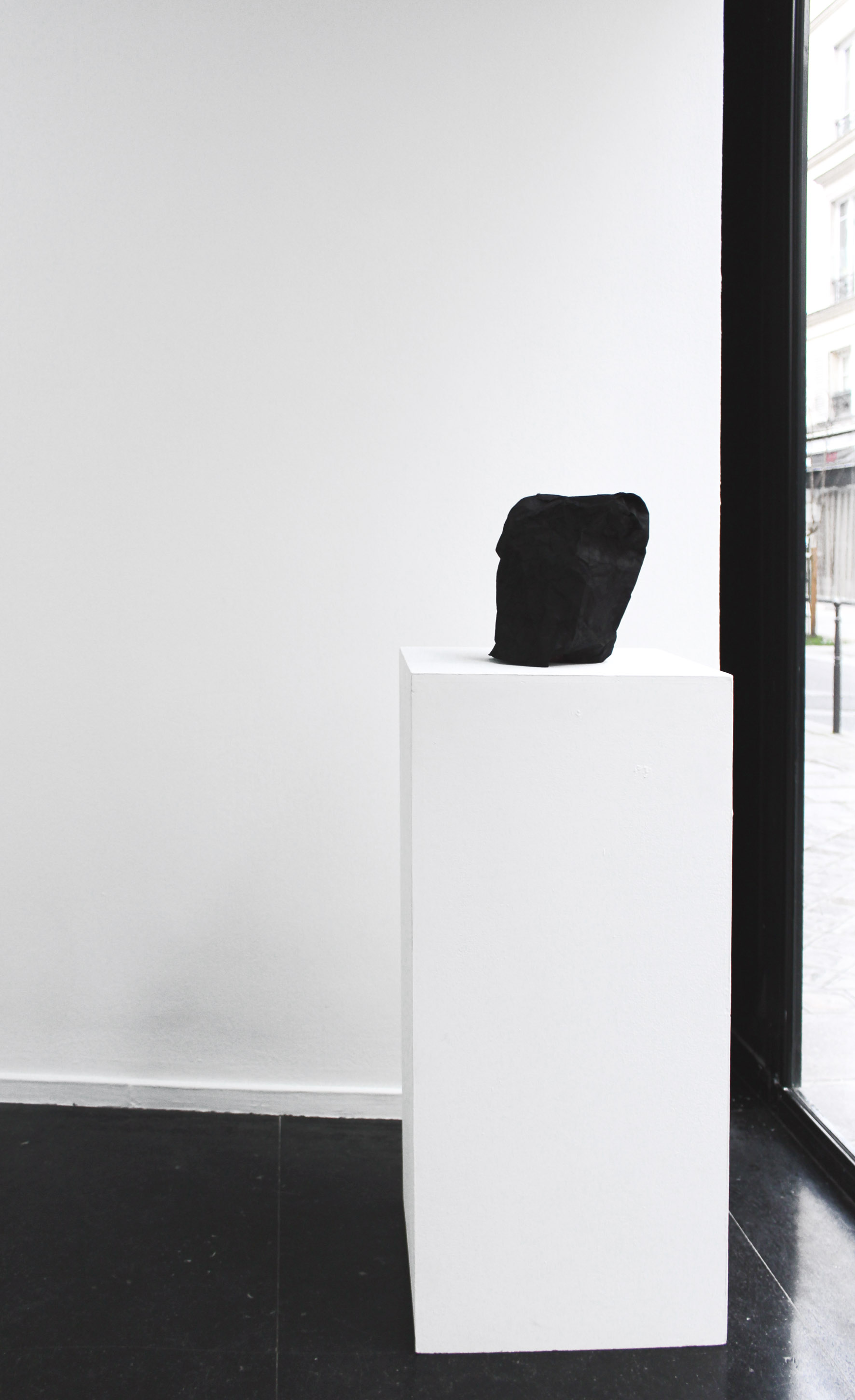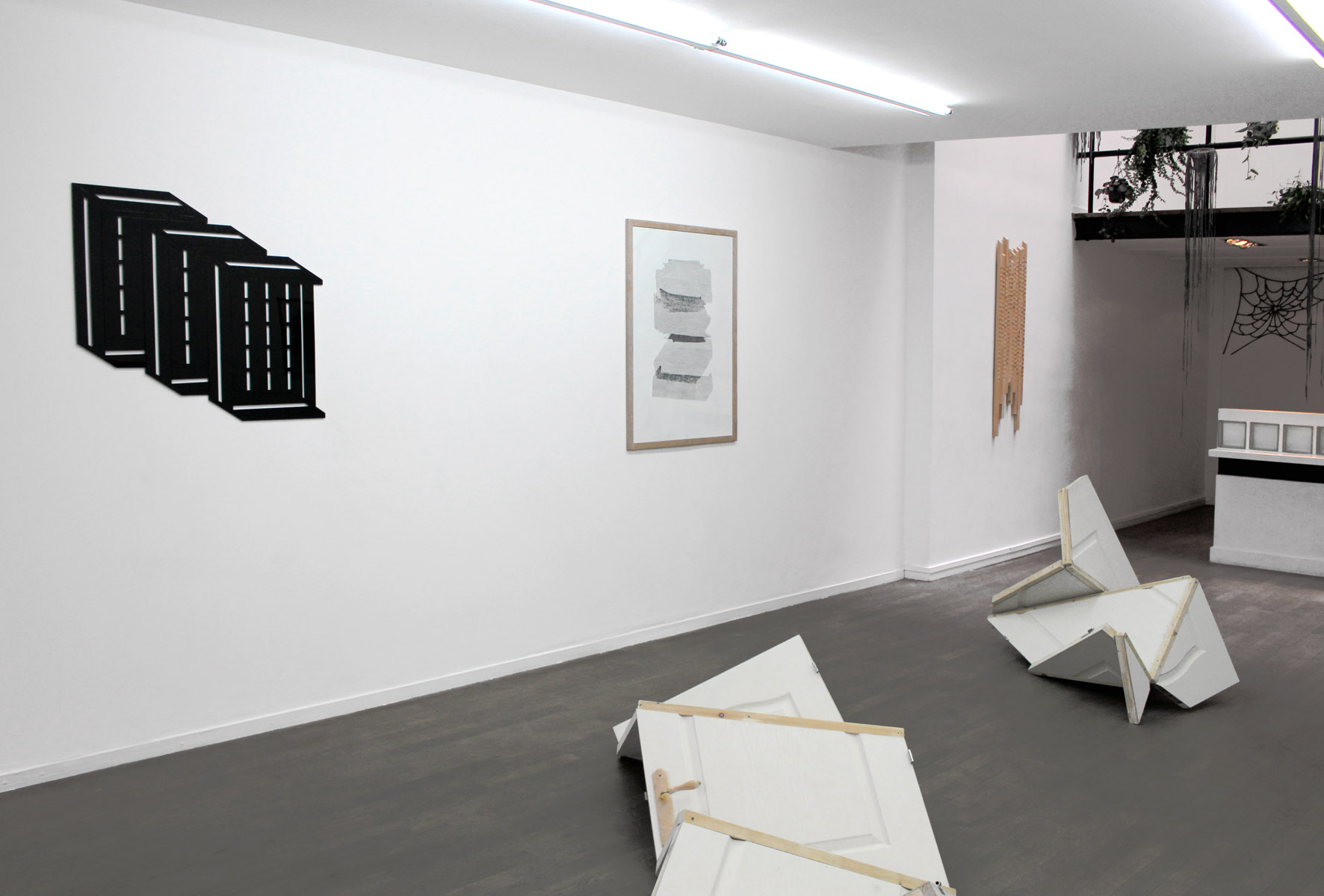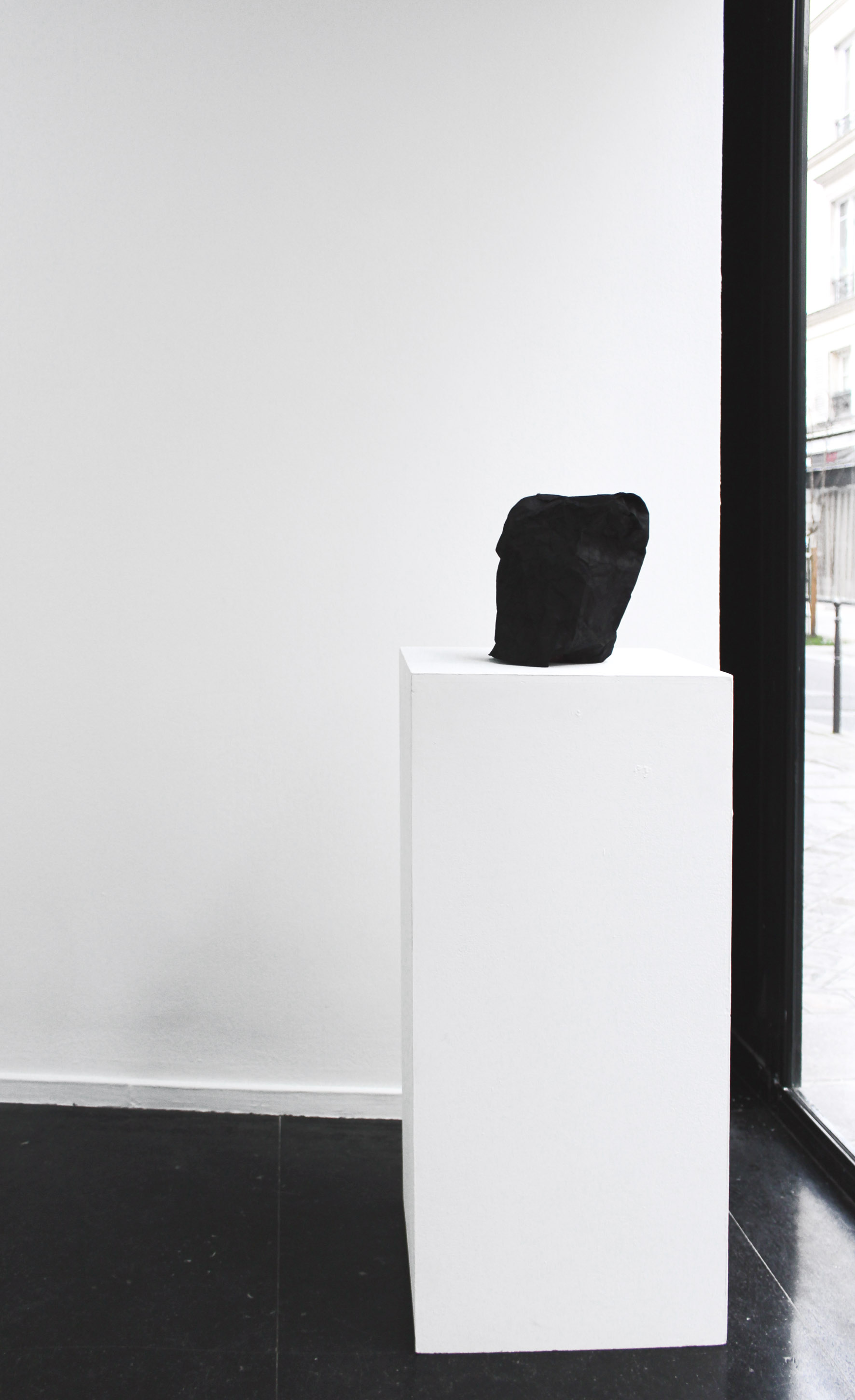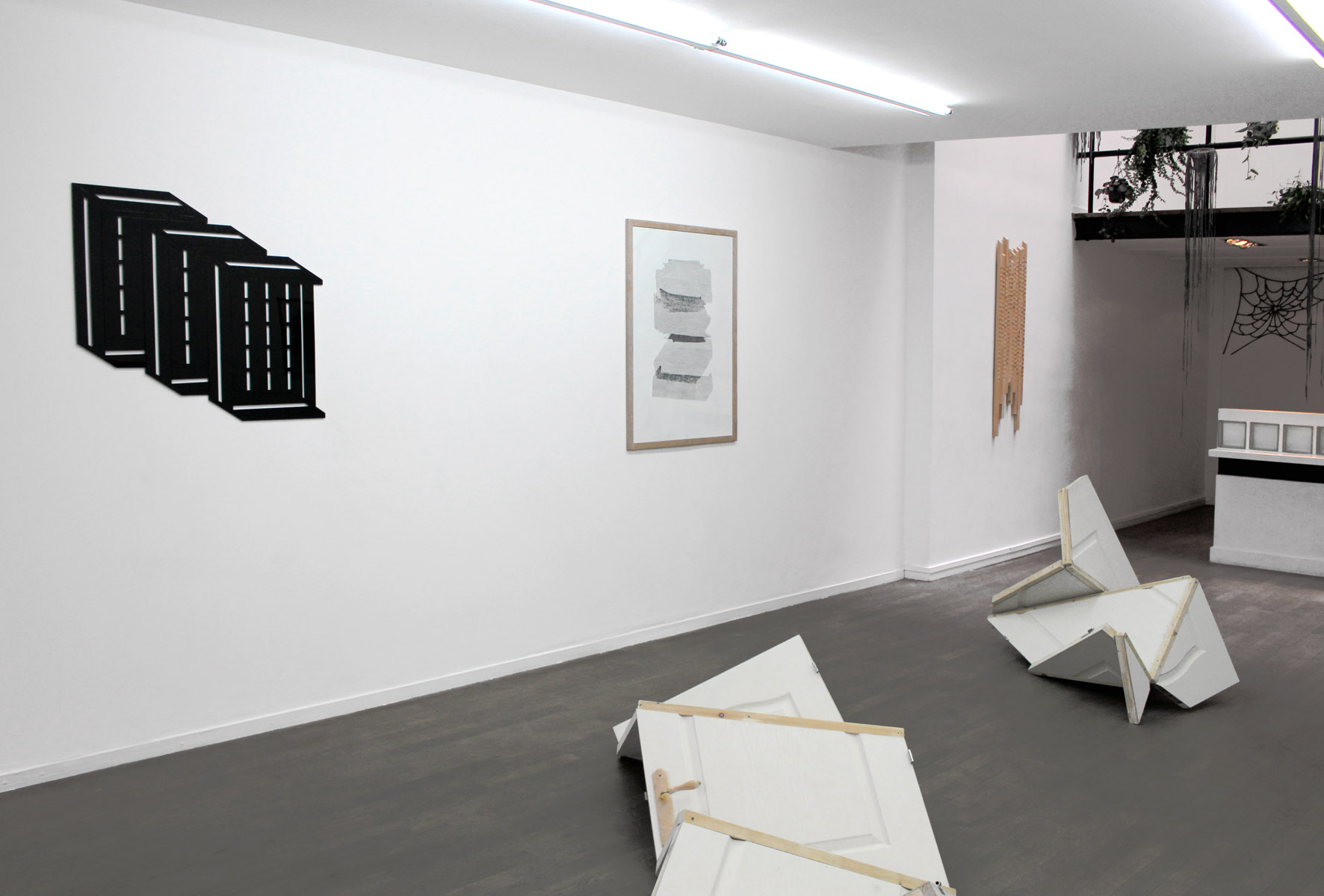 Backslash est heureuse d'annoncer Variables­, une exposition autour des travaux de quatre jeunes artistes récemment diplômés. Jeanne Briand, Valentina Canseco, Florian Mermin et Camille Raimbault investissent chacun un espace défini de la galerie à travers des installations exigeantes et spectaculaires, tout en intervenant discrètement dans le travail des autres. Ces différentes propositions offrent à la fois une immersion totale dans les univers singuliers de chacun et la possibilité de rencontres impromptues.
Le matériau pauvre, industriel, est au centre des recherches de Valentina Canseco. L'artiste propose des interprétations libres et des détournements de ces matières simples, tout en conservant à l'esprit les nécessités écologiques de notre époque en opposition à notre surconsommation. Elle met l'accent sur la richesse visuelle insuffisamment exploitée de cagettes de bois ou de rebus pourtant pérennes, à travers des dessins et des installations foisonnantes dans lesquelles se bousculent les notions d'auto-construction et du recyclable.
Le travail tout en poésie de Florian Mermin se dévoile dans des installations d'objets. Des murs de plantes transforment radicalement l'entre-deux étages de la galerie et sont accompagnés de sculptures en cire imitant la végétation. Plus loin, une pièce se pare de l'univers si singulier de l'artiste, remplie de chaussures à talons, moulages en cire de ses pieds, d'où s'échappent des fleurs fanées tel un étrange magasin à l'abandon, figé dans le temps.
Les oeuvres de Jeanne Briand immergent le spectateur dans des formes de verres soufflés dont s'échappe une bande sonore délicate créée par le souffle même de l'artiste enregistré en studio, auquel se mêle parfois le bruit de l'eau et de légères percussions. Ces « gamètes » proposent une nouvelle forme de vie et, par l'origine des sons émis, questionnent le spectateur sur l'artifice ou l'existence réelle de ces formes animées. Des barres perpendiculaires en acier, courant du sol au plafond, rythment ces corps en devenir et présentent une vision radicale et inflexible d'un monde encore inconnu.
La radicalité du travail de Camille Raimbault s'exprime dans sa série de « petites annonces » disséminées dans la galerie. Ces sculptures murales soulignent, avec un humour corrosif, l'espace public et les zones de passage jamais tout à fait vides. L'œuvre « Peinture fraîche » vient recouvrir l'entièreté d'un mur à l'exception d'une forme de post-it manquante que l'on retrouve plus loin. Ces œuvres transforment et sacralisent les objets du quotidien par le biais de matériaux nobles.

\
Backslash is delighted to announce Variables, an exhibition showcasing the work of four young recently-graduated artists: Jeanne Briand, Valentina Canseco, Florian Mermin and Camille Raimbault. Each artist has taken over a specific space in the gallery with challenging and spectacular installations that create a discreet dialogue with the other artists' pieces. The different artistic propositions offer both total immersion in each artist's individual universe and the prospect of impromptu encounters.
Valentina Canseco focuses her artistic explorations on basic, industrial materials. She proposes unshackled interpretations and subversions of these simple materials while taking into account the environmental necessities of our era, which contrast so starkly with our overconsumption. The artist underlines the underexploited visual richness and durability of wooden crates and offcuts with drawings and extravagant installations where the notions of self-build and recycling are strongly present.
Florian Mermin's highly poetic work takes the form of installations of objects. Planted walls give the gallery's mezzanine a radically new look under the gaze of the accompanying wax sculptures, designed to imitate the plants. A further room is imbued with the artist's highly distinct universe: filled with heeled shoes, wax casts of his feet, wilted flowers spilling out of them, the space resembles a strange abandoned shop, frozen in time.
Jeanne Briand's work plunges the viewer into a world of blown glass shapes that emit a delicate soundtrack created from a studio recording of the artist's breathing, occasionally mingling with the sound of water and gentle percussion. These 'gametes' propose a new form of life, and the origin of the sounds they emit serves to raise questions in the viewer's mind about the artifice or real existence of the animated forms. Perpendicular floor-to-ceiling steel bars punctuate these future bodies, presenting a radical and inflexible vision of a world yet to be discovered.
Camille Raimbault's work is marked by a radicality expressed in a series of 'small ads' scattered around the gallery. These wall sculptures draw on corrosive humor to underscore the public space and passageways that are never totally empty. Peinture fraîche (wet paint) covers an entire war except for in one place, in the shape of a missing post-it which appears further on. These pieces are remarkable in their use of noble materials to transform and sanctify ordinary objects.
Presse / Press
Pauline Lisowski, "Exposition Variables : une galerie, espace de jeu pour quatre artistes.", Le Corridor de l'Art, 2017
Marie-Elysabeth De la Fresnaye, "Rencontre avec Jeanne Briand en pleine préparation du Salon de Montrouge", Mowwgli, 2017
Patrick Scemama, "Retour à la poésie", La République de l'art, 2017