France bizot & sépànd danesh

fragments

du 5 au 26 septembre 2015
\

from September 5 to 26, 2015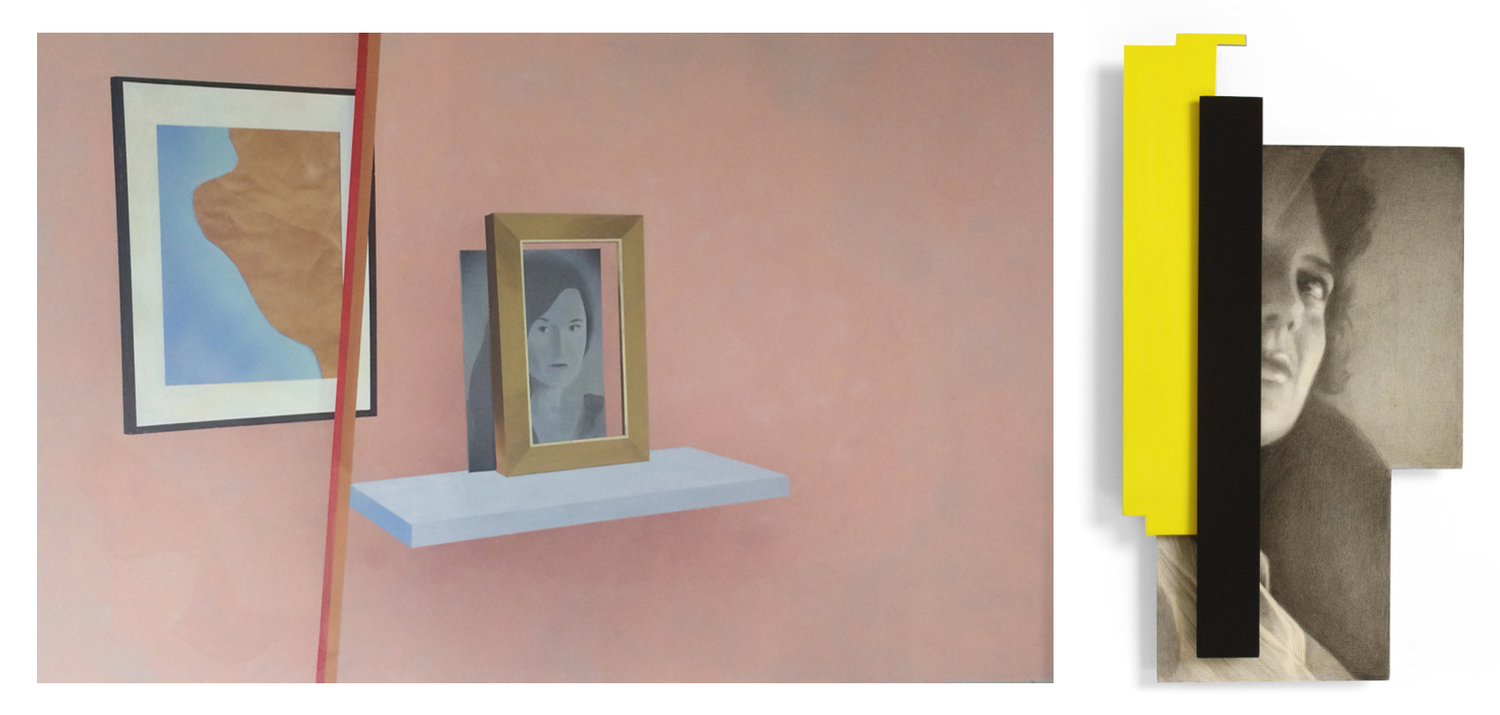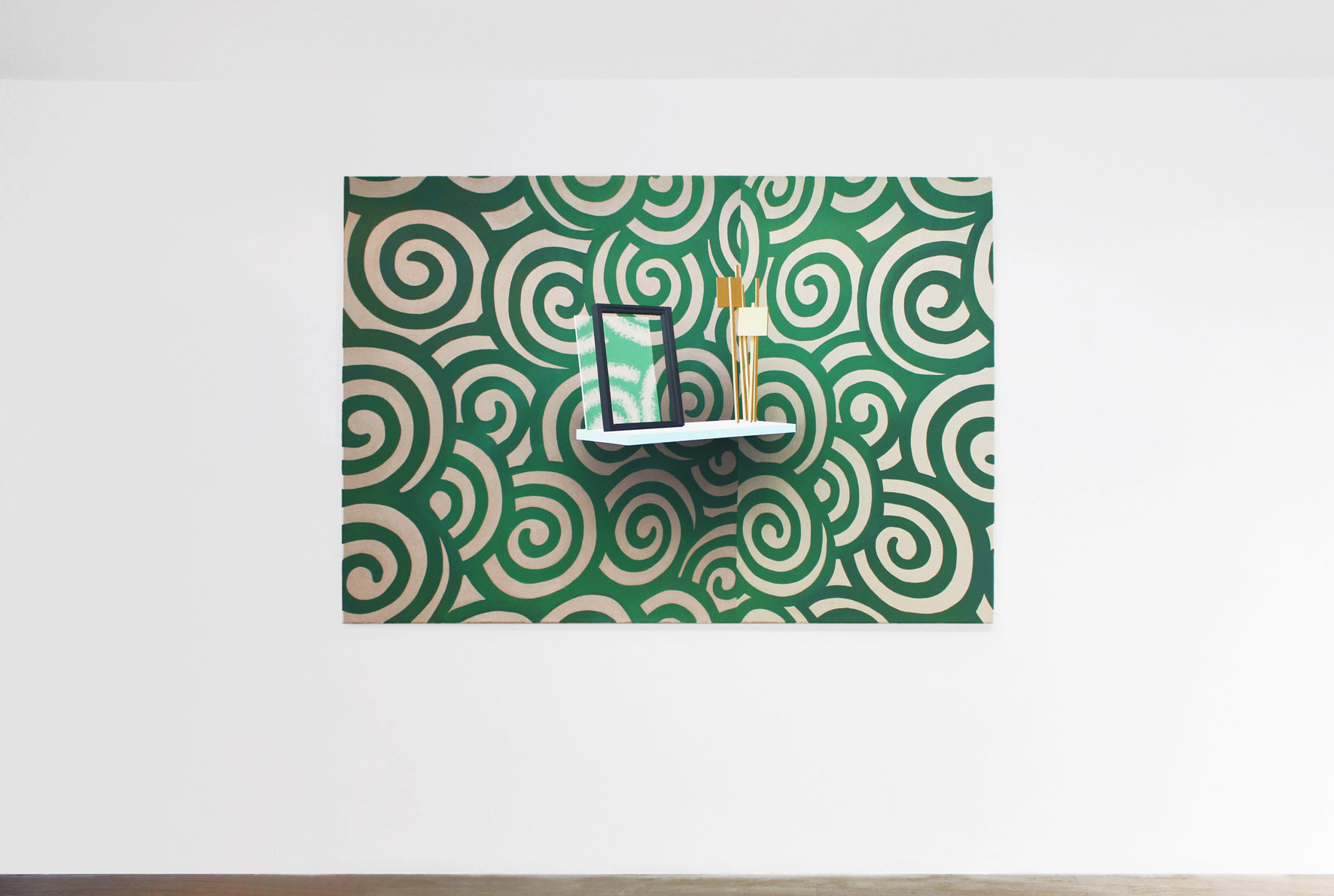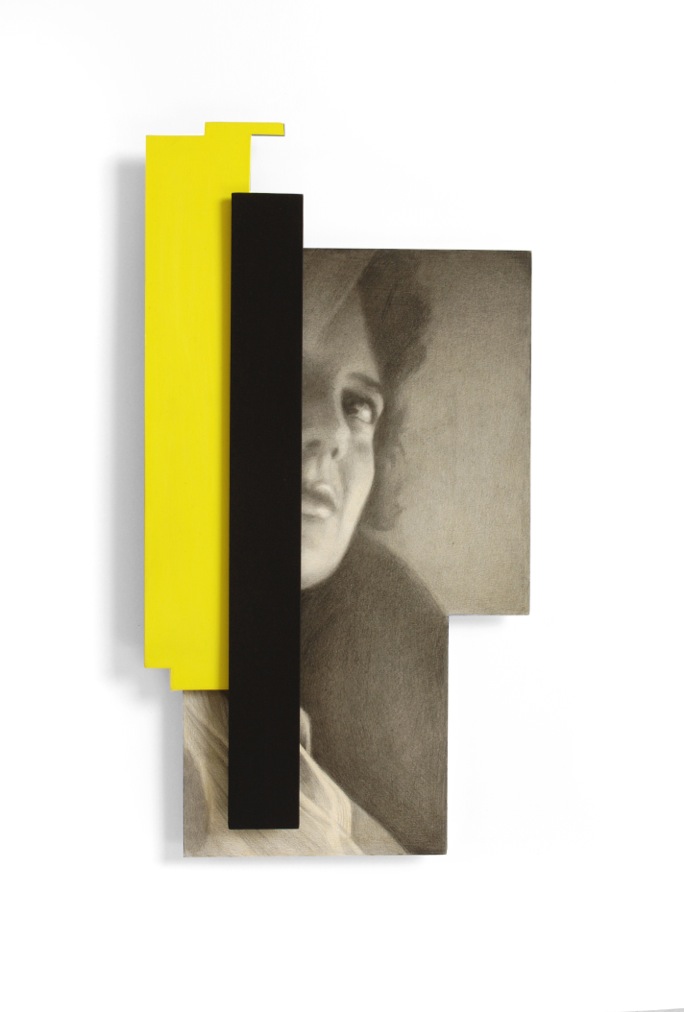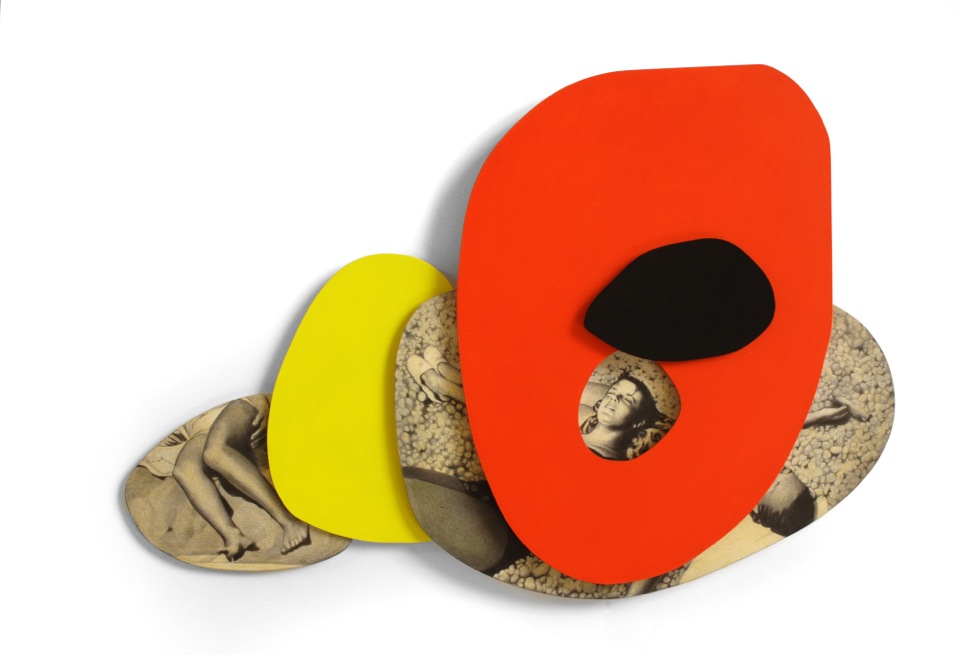 La galerie Backslash est heureuse d'annoncer l'exposition Fragments avec une sélection d'œuvres de France Bizot et Sépànd Danesh qui proposent un traitement différent d'une certaine forme de géométrie de l'espace et du geste figuré. Dessin ou peinture, les images sont fragmentées par une sélection de formes proches de l'abstraction.
France Bizot a récemment débuté une toute nouvelle série de dessins en trois dimensions dont les images sont des détails de photographies anciennes liées à sa propre histoire. Elle leur confère une monumentalité quasi surréaliste par le biais de figures géométriques qui viennent rythmer l'image. Il s'agit d'une introspection, comme une thérapie dont les tenants et les aboutissants passent par une mise en images de la mère glorifiée, à la fois Médée et Déméter. Recherches parfaitement aléatoires, chaque dessin est abandonné au libre cours de l'imagination et reflète l'envie du moment précis, du refus de tout geste préparé.
Les peintures de Sépànd Danesh sont tout autant d'introspections dans l'inconscient et la mémoire. Chaque œuvre raconte une histoire dont le point de départ est le souvenir du coin, le coin de la punition mais également celui qui permet de méditer, tel un lieu de recueillement. Les compositions d'éléments et d'objets qui rythment ces angles sont à la fois libres de l'interprétation de chacun et liés à une iconographie ancrée dans nos cultures. Contrairement à la série de France Bizot, les œuvres de Sépànd Danesh sont longuement réfléchies et rien n'est laissé à l'inconscient. Ce sont des condensés de son histoire et de ses réflexions.
\
Backslash is delighted to announce a new exhibition, Fragments, featuring a selection of works by France Bizot and Sépànd Danesh, two artists who propose a different approach to a certain form of spatial geometry and the figurative gesture. Drawings and paintings show images fragmented by an assortment of forms that come close to abstraction.
France Bizot recently began a brand new series of three-dimensional drawings whose images are based on details of old photographs linked to her personal history. She endows them with an almost surrealist monumentality, using geometric figures to bring rhythm to the images. This is an introspection, like a form of therapy driven by the creation of images of the glorified mother, both Medea and Demeter. The result of totally random research, each drawing gives free rein to the imagination and reflects the desire of the present moment, the refusal of any prepared gestures.
Sépànd Danesh's paintings are equally introspective, exploring the subconscious and memory. Each work recounts a tale originating in the memory of the corner: possibly the corner where a punished child is sent, or equally a corner which fosters reflection, like a place of meditation. The compositions of elements and objects that bring rhythm to these corners are both open to each viewer's interpretation and linked to an iconography rooted in our cultures. In contrast to France Bizot's series, Sépànd Danesh's work are the result of lengthy deliberations; nothing here is left to the subconscious. They are summaries of his own story and of his thoughts.
PRESSE / PRESS
"La rentrée des galeries 2 : nocturne du Haut marais", FOMO, 2015
Lucie Agache, "Dimanche 27 septembre, tous dans les galeries de Paris", Connaissance des arts, 2015
Lorenzo Pereira, "France Bizot and Sépànd Danesh at Backslash Gallery - Fragments", Widewalls, 2015