PIECES



du 20 avril au 27 mai 2017
\

from April 20 to May 27, 2017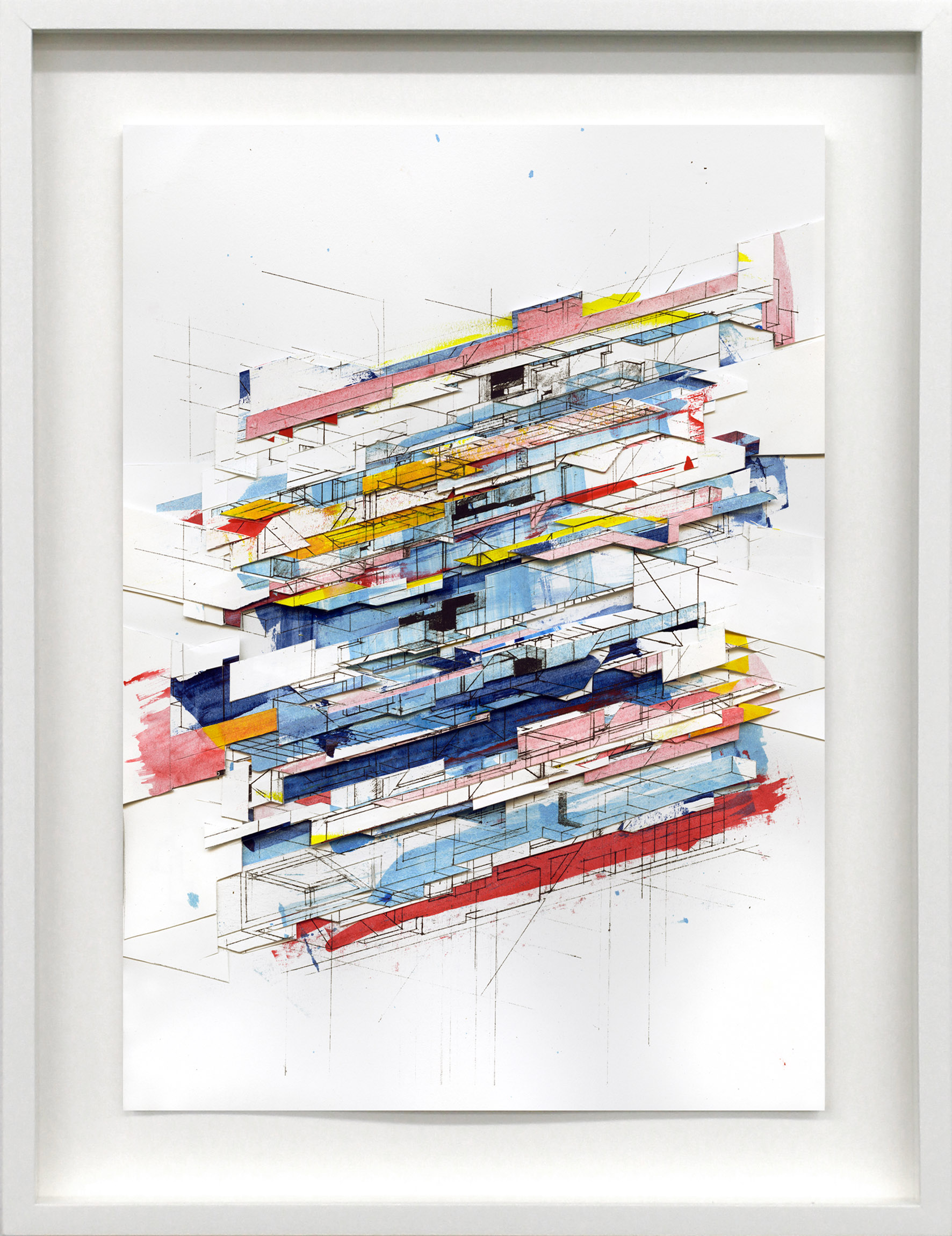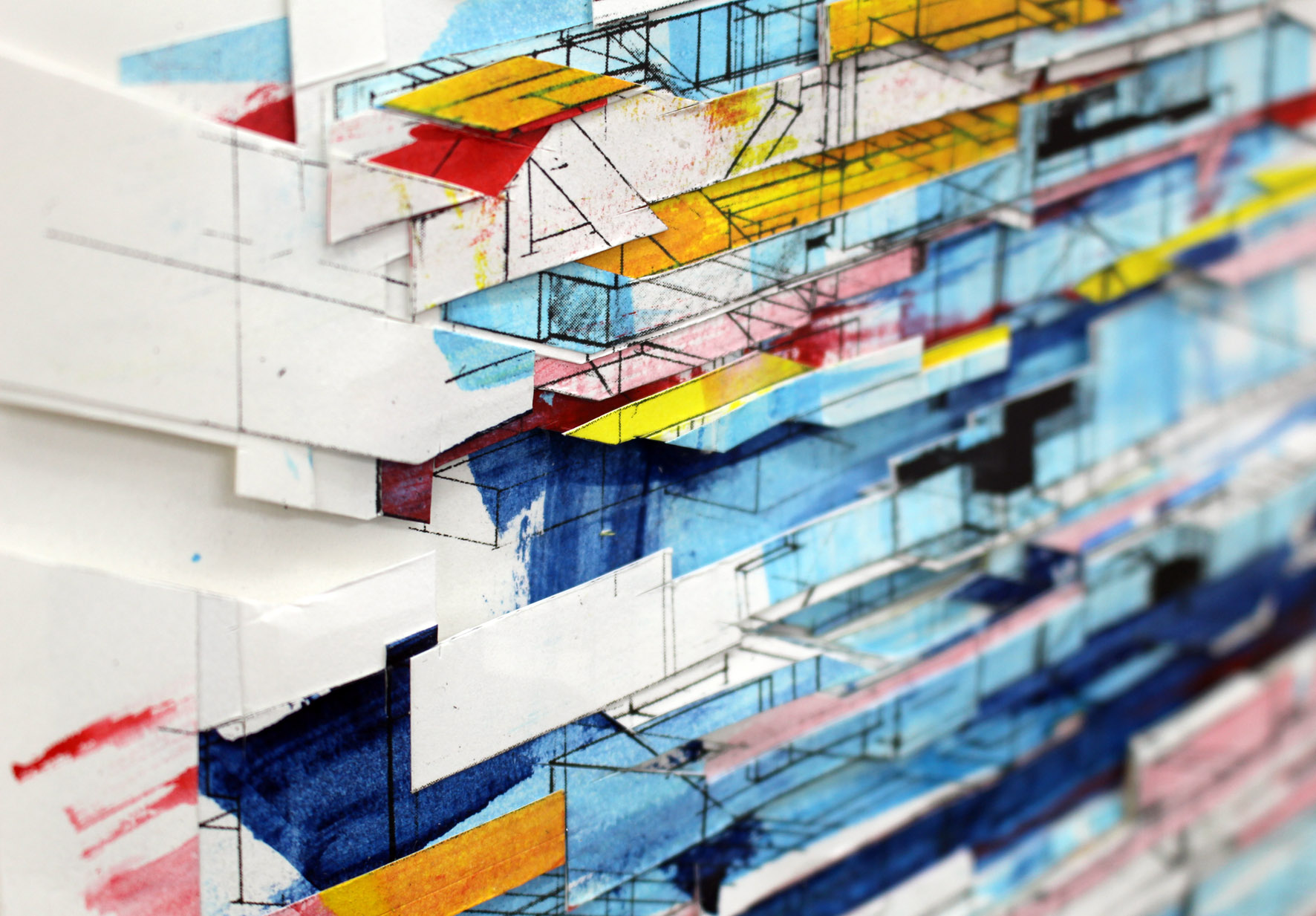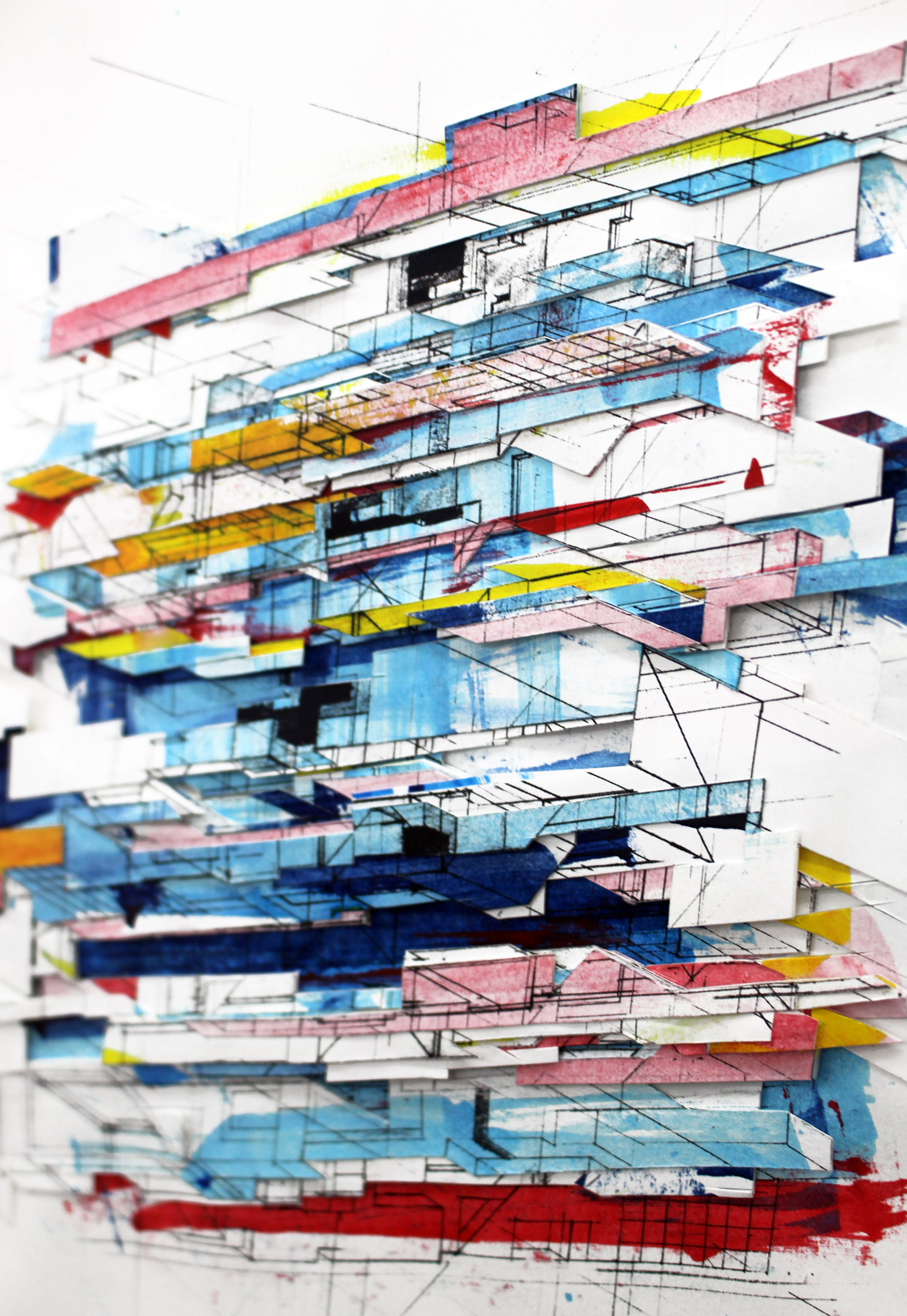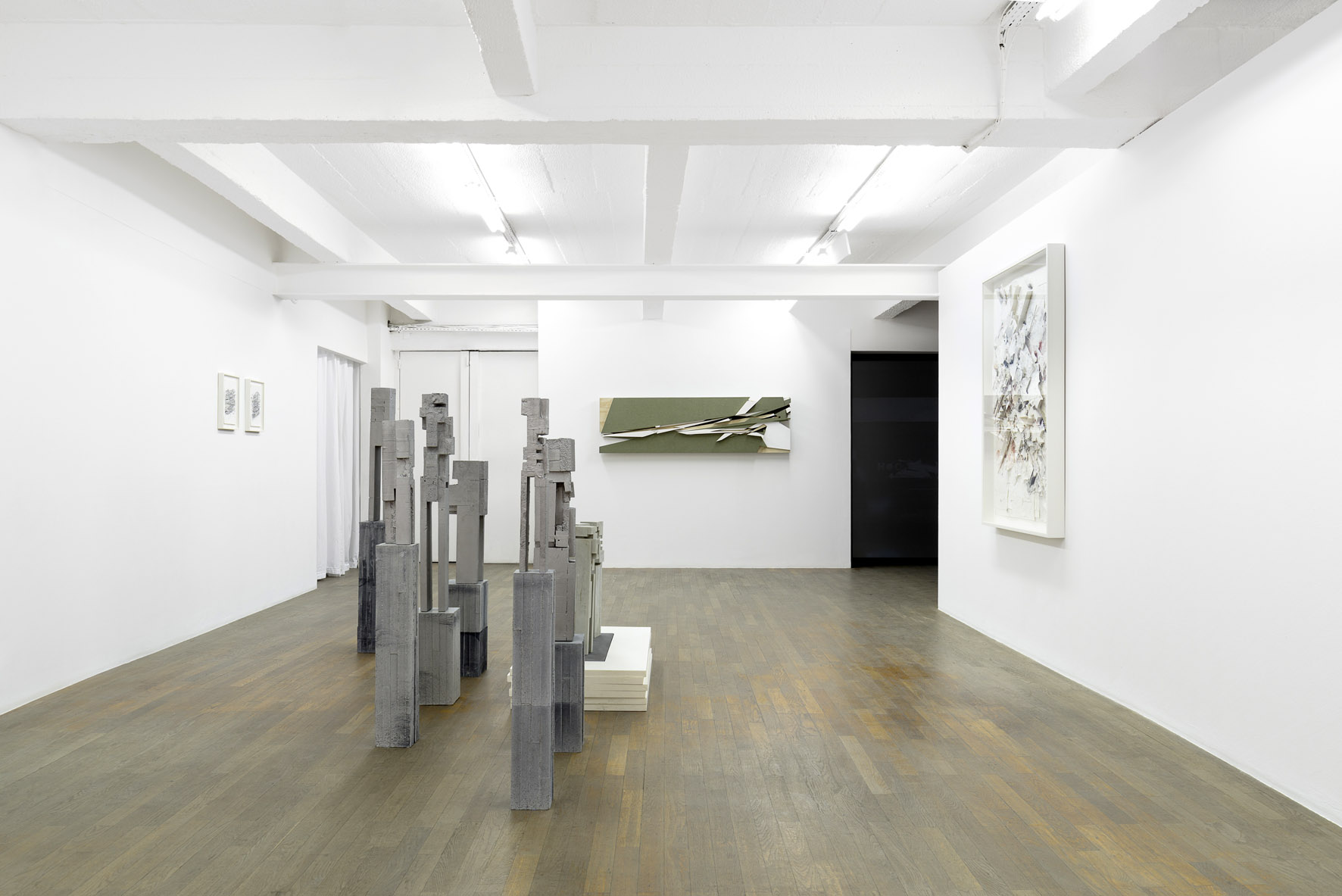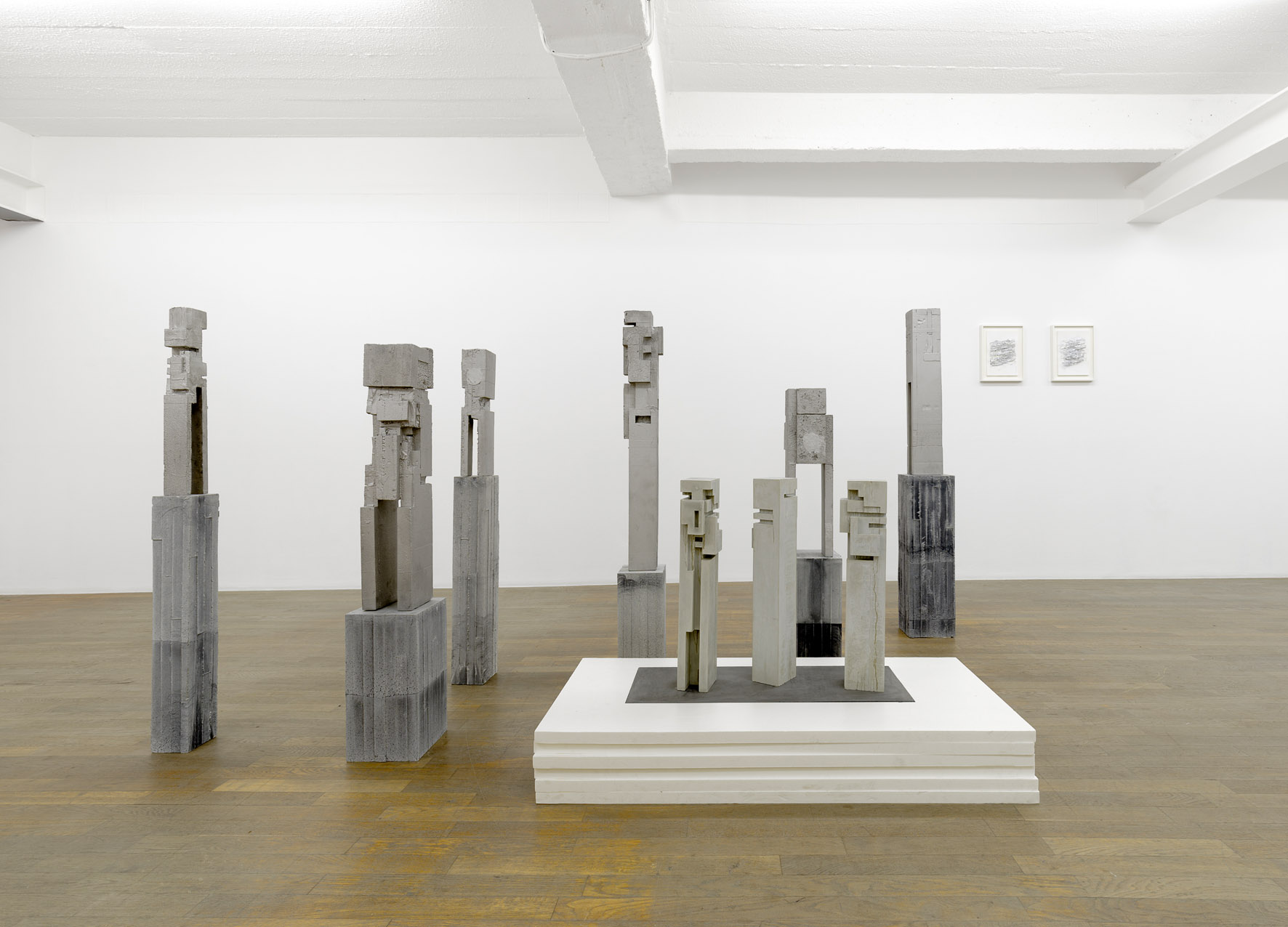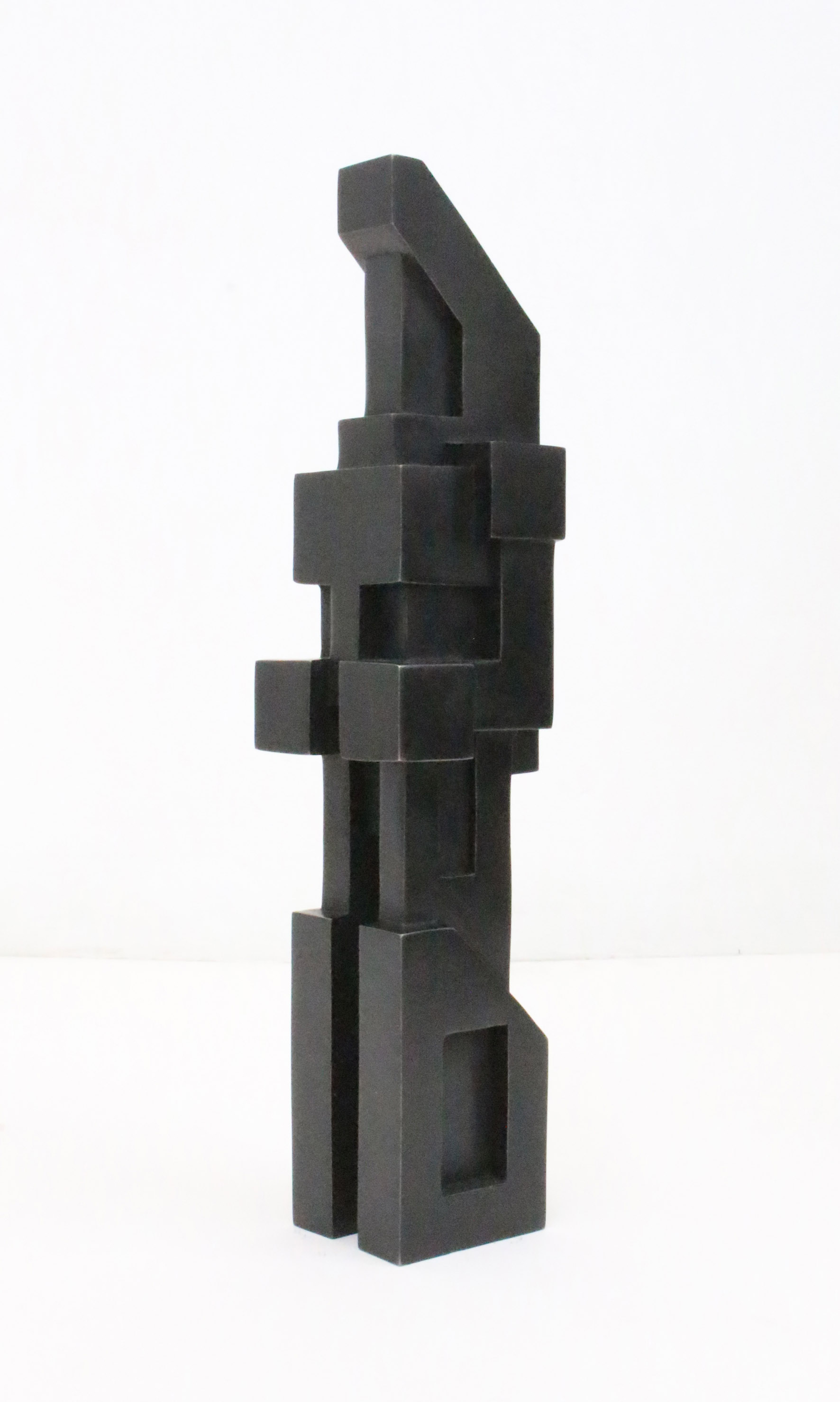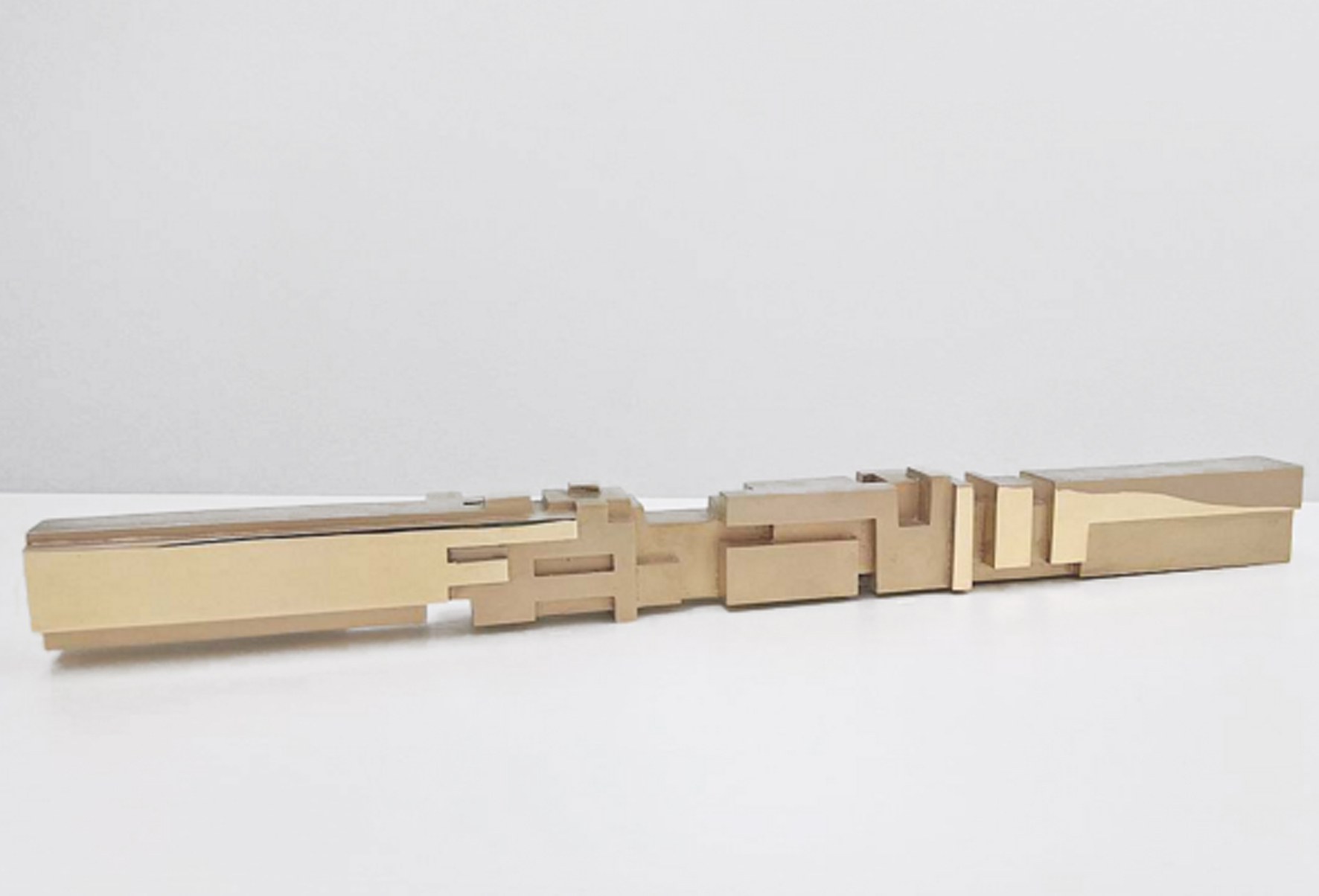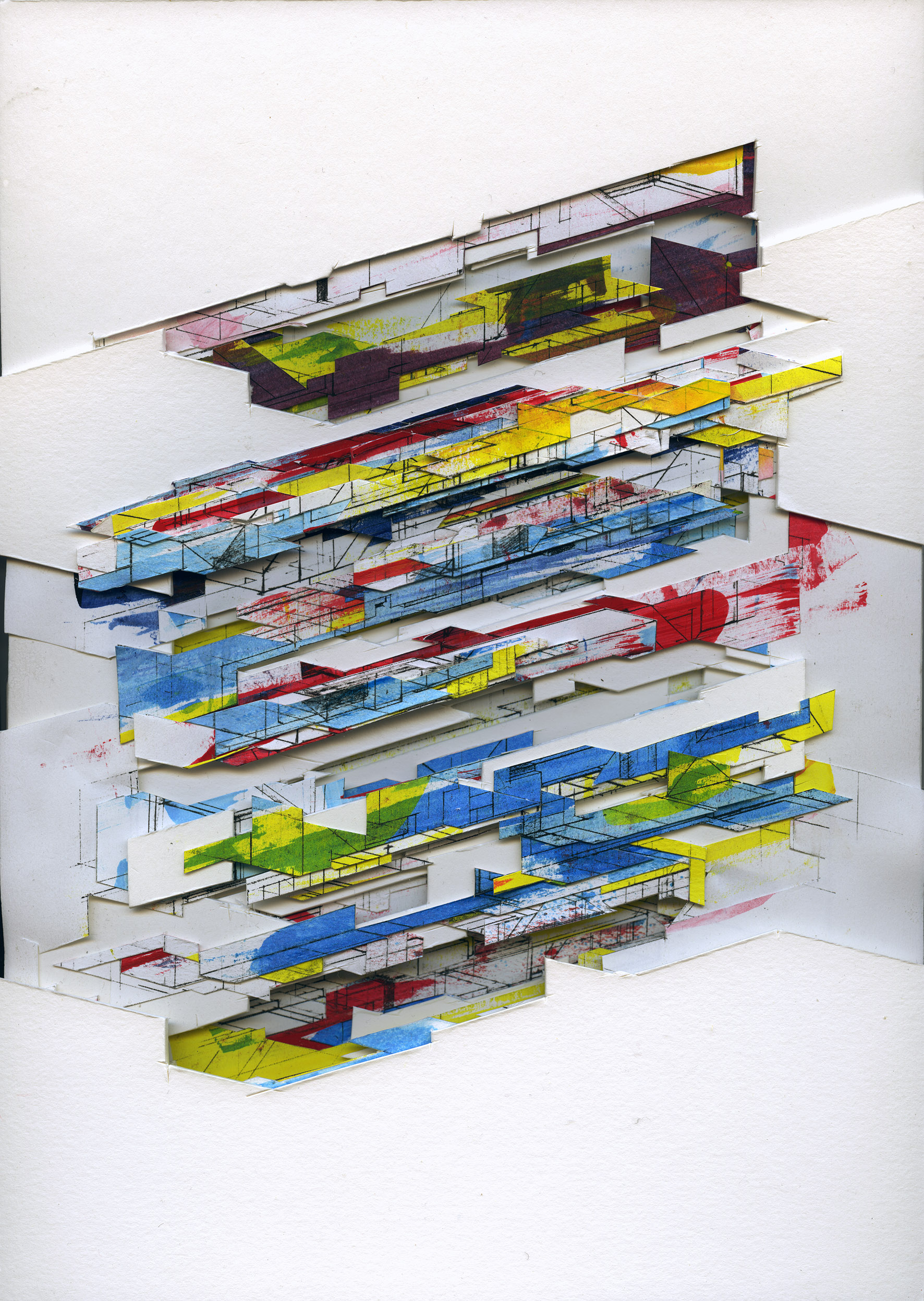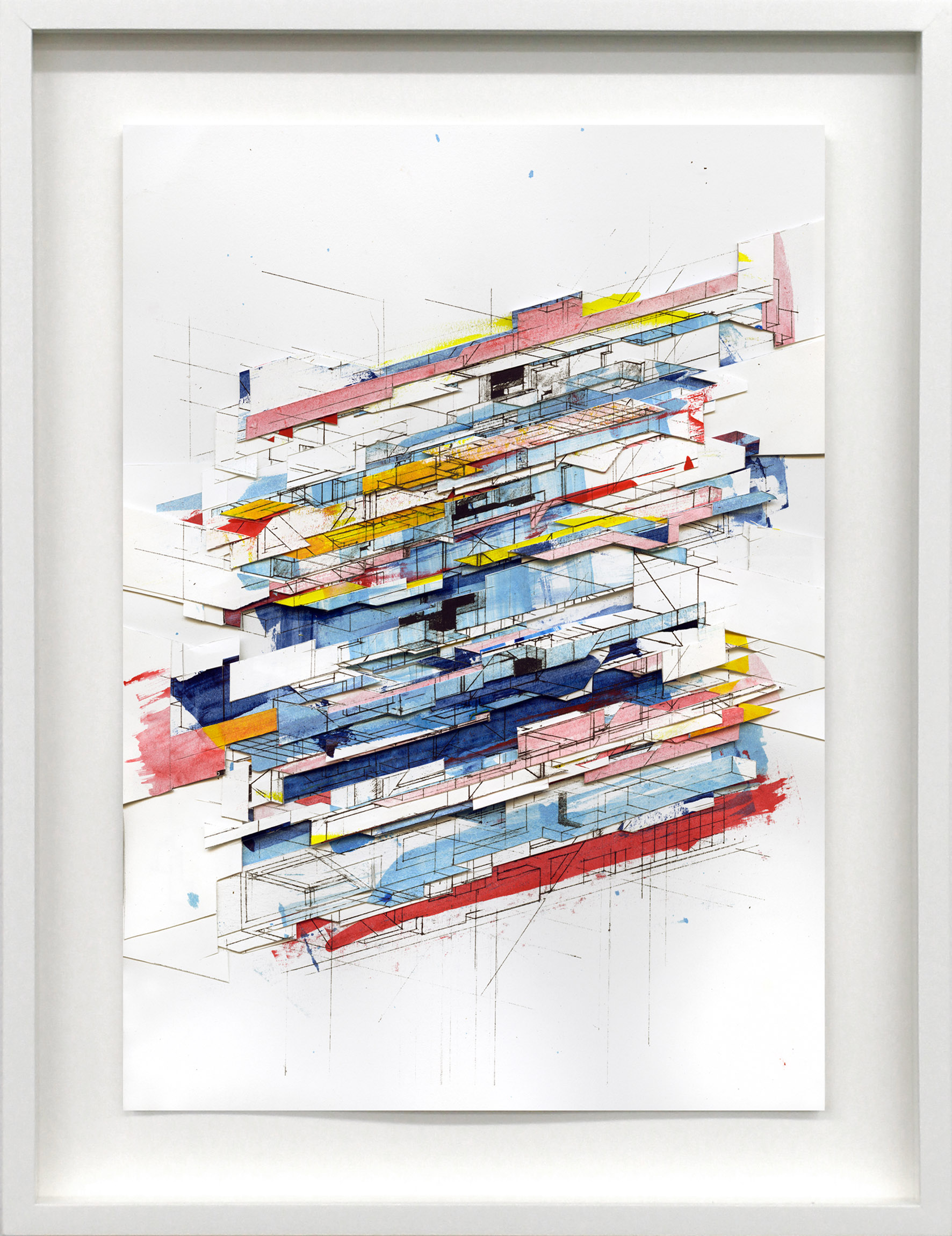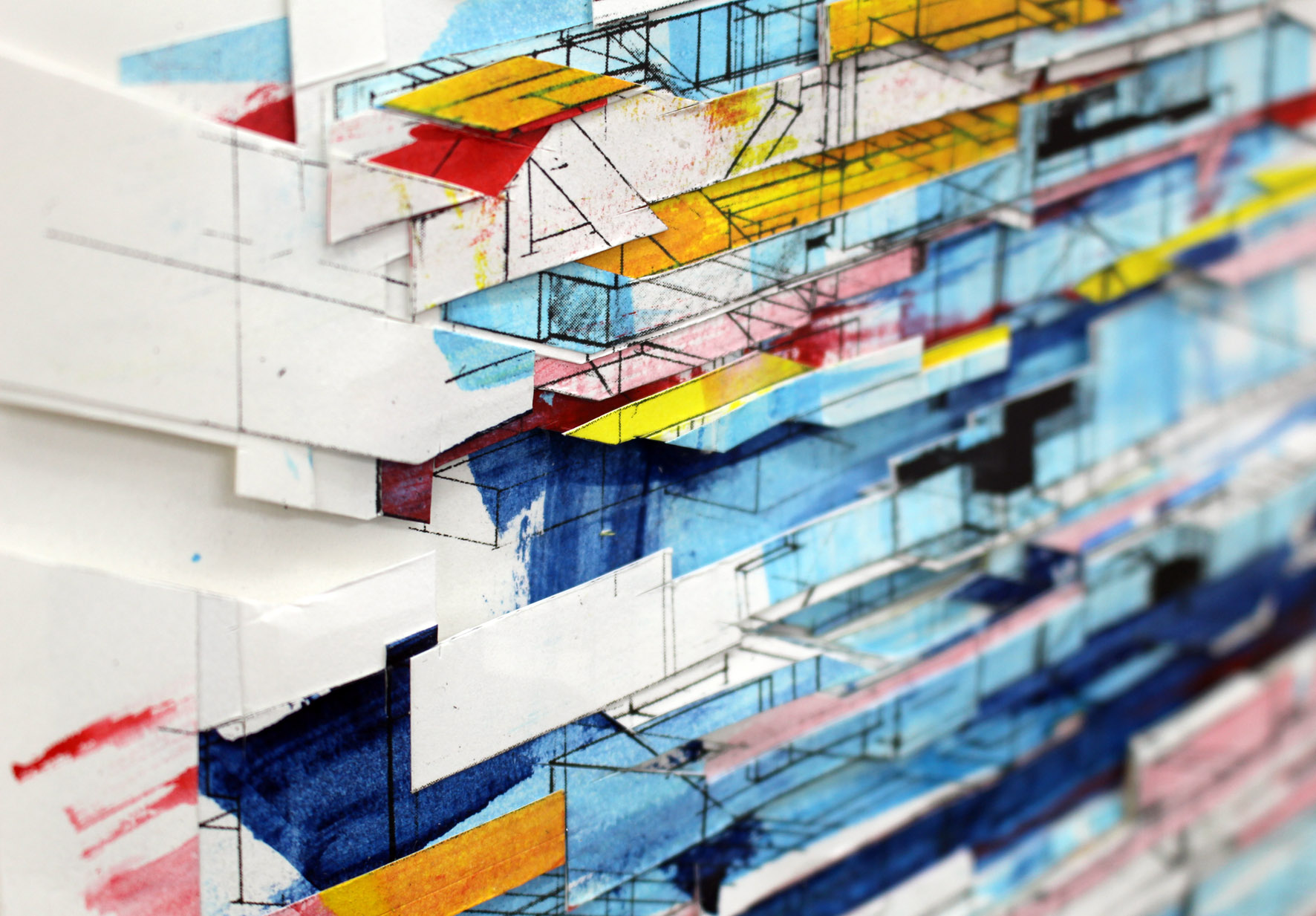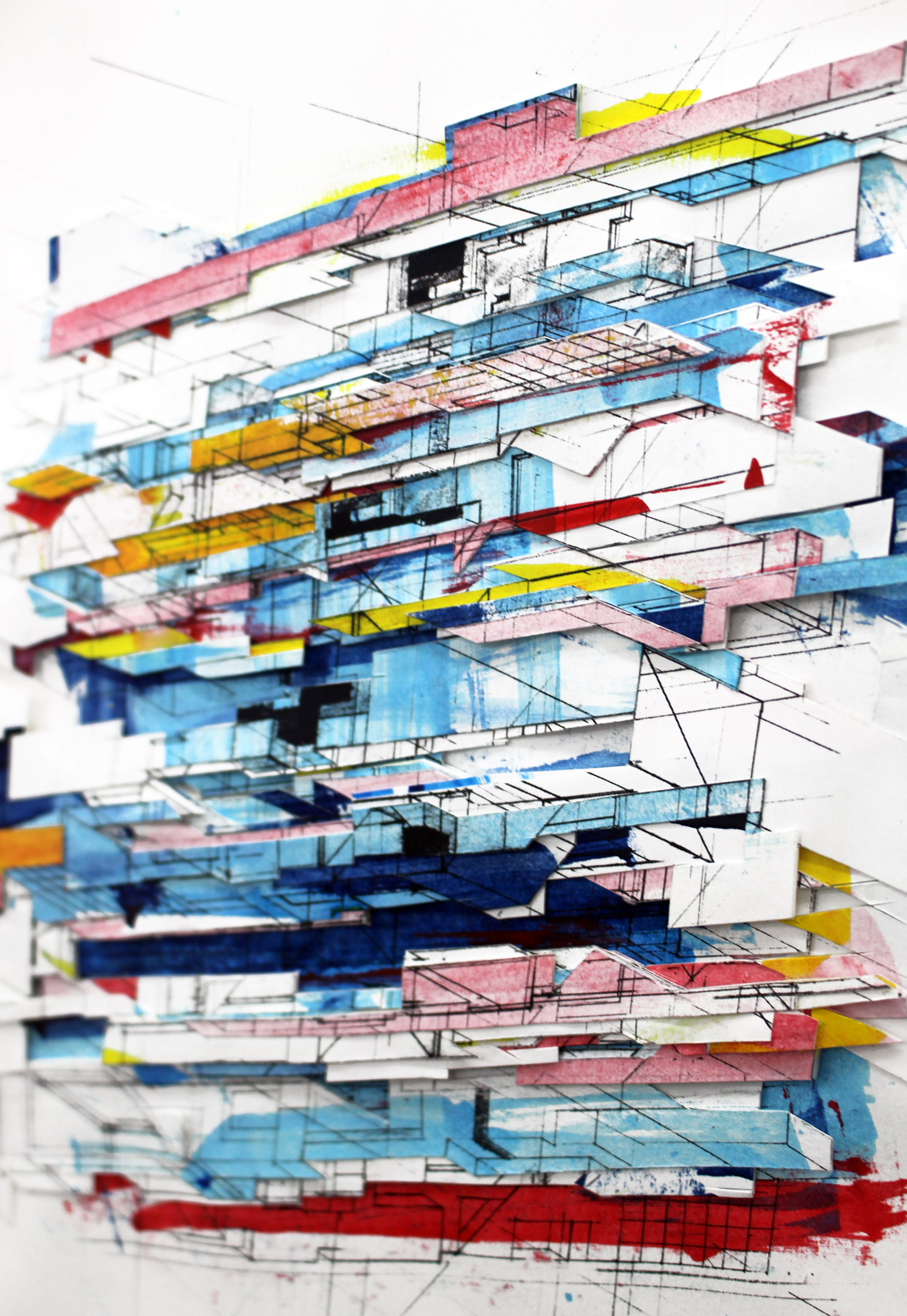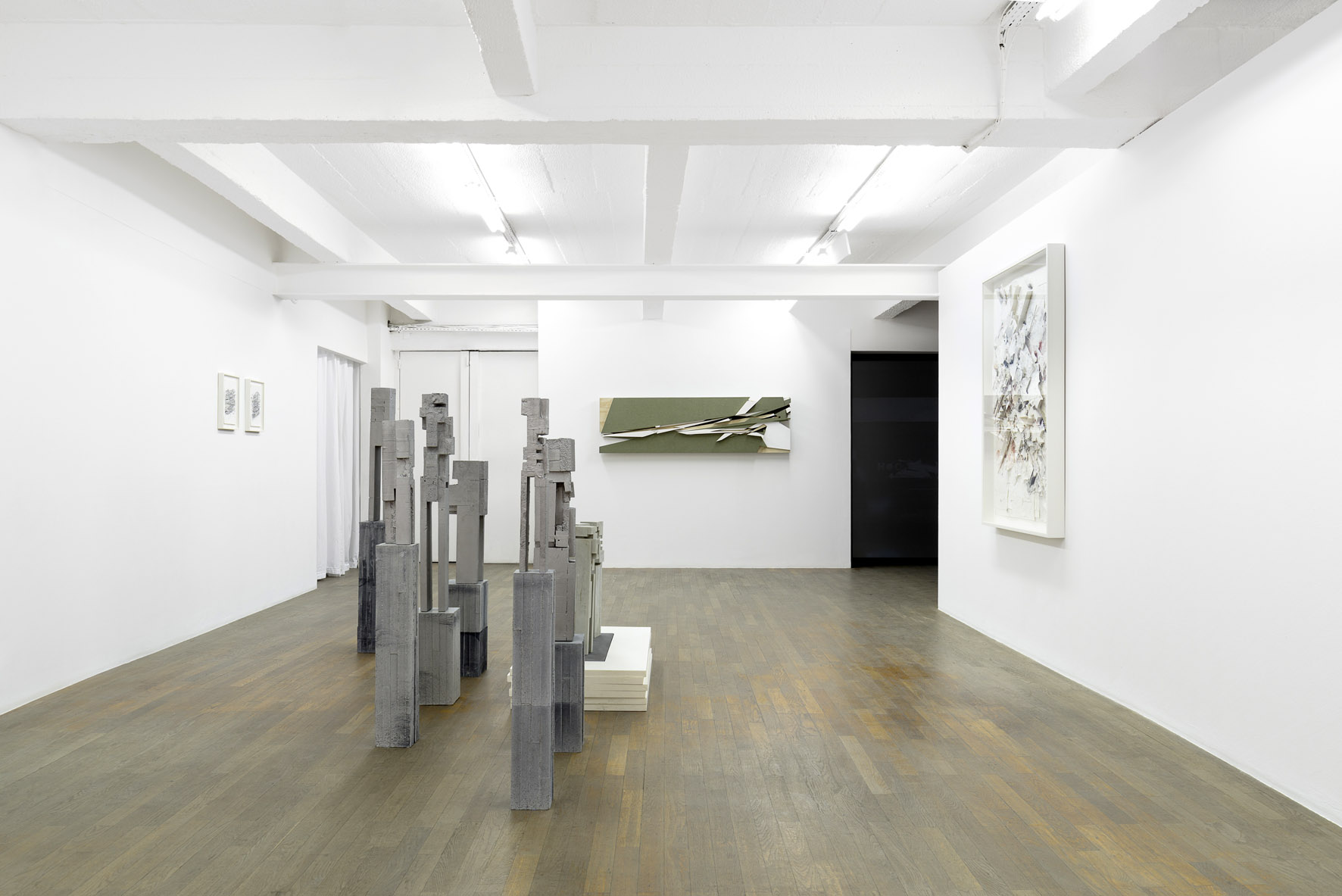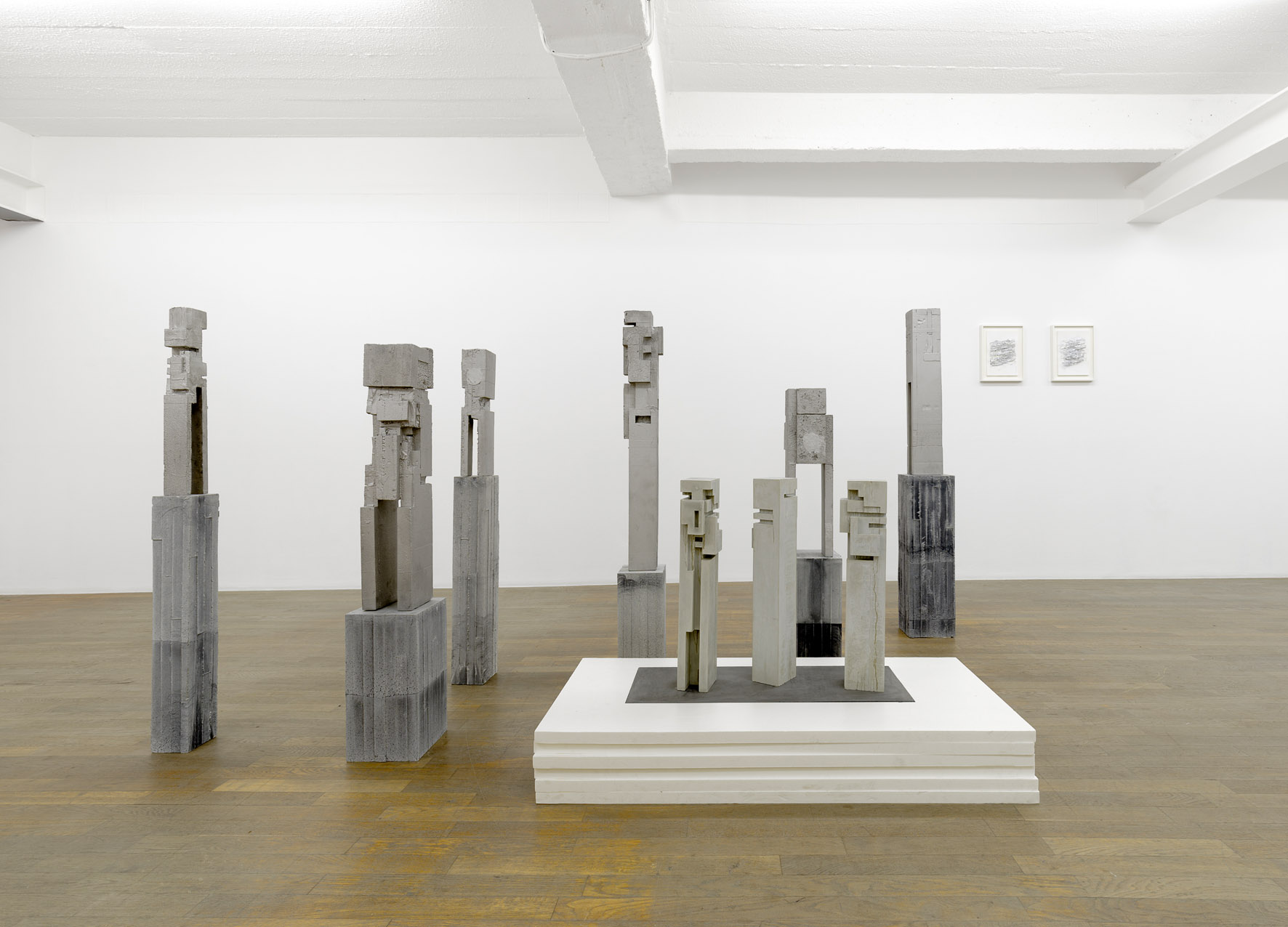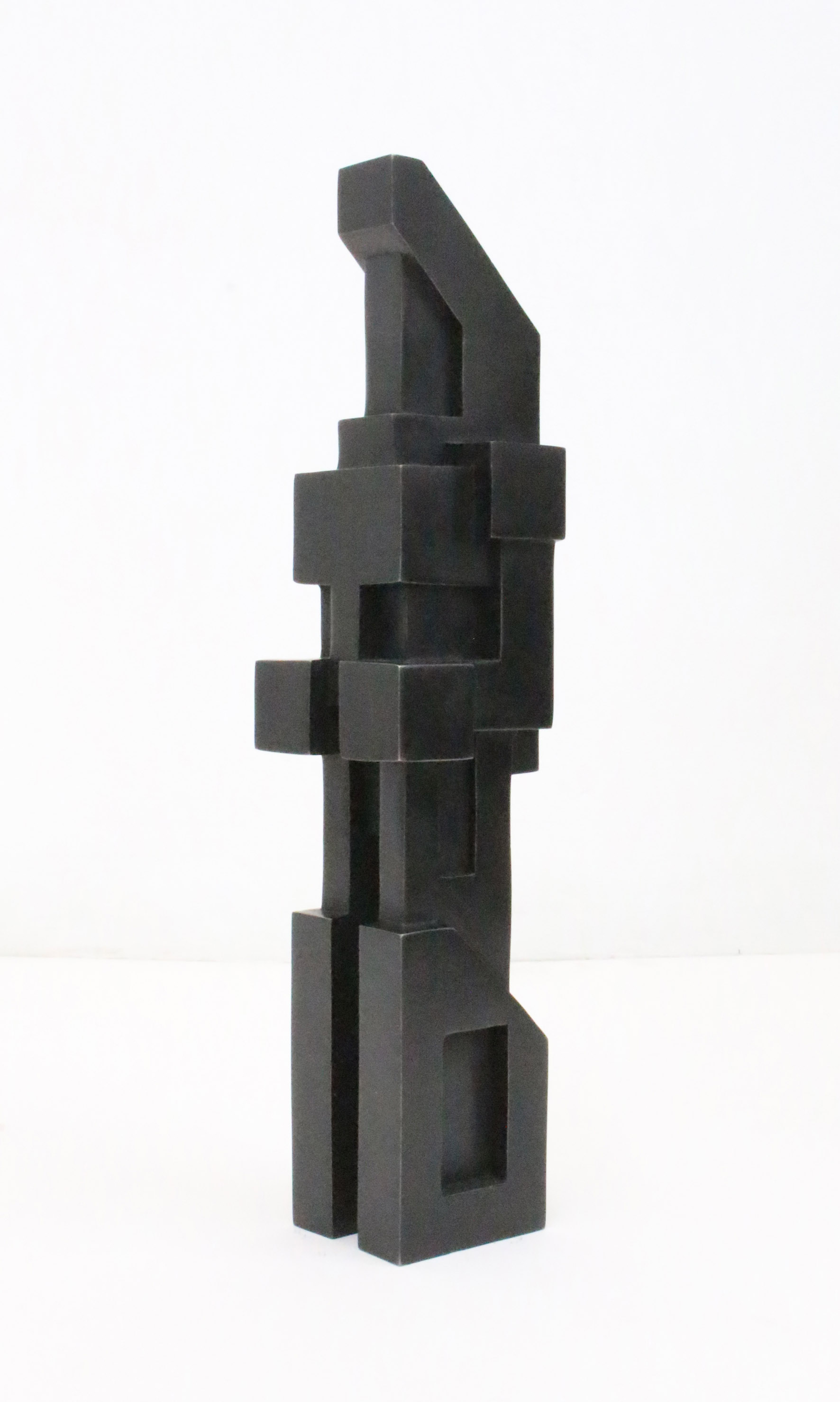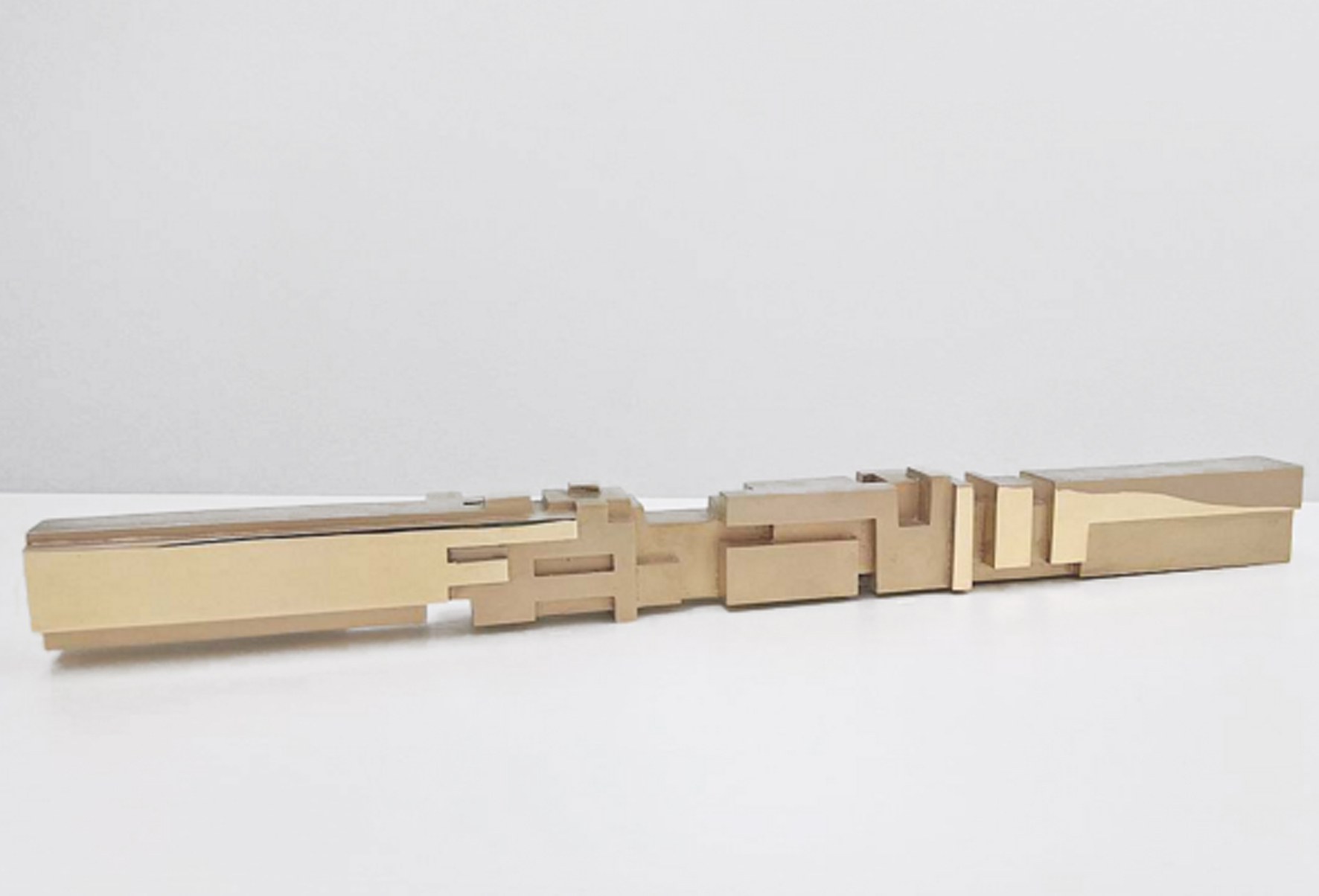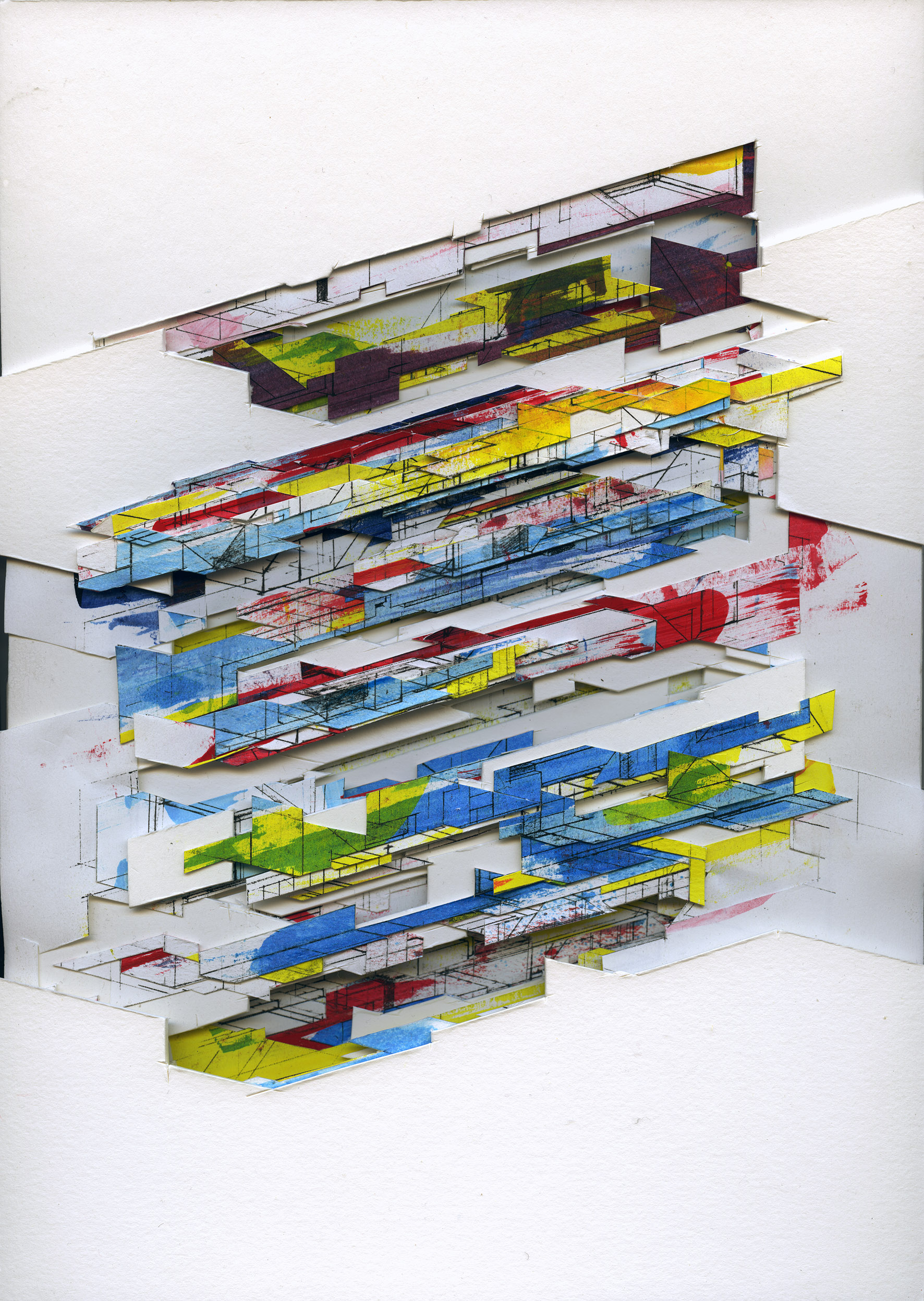 photos : Jérôme Michel
ENGLISH VERSION BELOW

 
Backslash est heureuse d'annoncer Pieces, la troisième exposition personnelle à la galerie de l'artiste néerlandais Boris Tellegen dont les œuvres fortement inspirées par l'architecture prennent forme à travers plusieurs médiums, notamment des collages de papiers et des sculptures en bronze de tailles différentes.
A l'instar de son exposition personnelle au MIMA de Bruxelles (jusqu'au 28 mai), Boris Tellegen a choisi d'investir totalement l'espace de la galerie par le biais d'installations ou de sculptures. Tel un monolithe, une large sculpture en bronze non poli paraît dominer l'ensemble. Cette espèce de colosse figé aux lignes strictes se décline également à travers une édition de dimensions plus intimes. Il rappelle entre autres celui que l'artiste vient d'ériger à la Gare du Midi de Bruxelles, sous la commande de la ville, clin d'oeil ironique à son passé de graffeur sur des trains.
Un large module, telle une version contemporaine du cabinet de la Renaissance, ainsi qu'une série de collages sur papier, œuvres emblématiques du travail de Boris Tellegen, accueillent le spectateur. De tailles différentes, ces collages mettent en exergue la maîtrise de l'artiste et le contrôle qu'il déploie dans ces architectures surréalistes, sorte de vision labyrinthique du futur, qu'il décrit lui-même comme des « paysages industriels isométriques ». Une énergie frénétique, transcendée par la perspective de la 3D, se dégage de ces panoramas aux lignes et aux couleurs préalablement construites sur ordinateur.
Une vidéo projetée retrace ses fameuses expériences de lettrages sur des trains, réalisées entre 2014 et 2017. Mondialement connu sous le pseudonyme DELTA , l'artiste et ses fameuses lettres en 3 dimensions ont créé une révolution dans l'univers du graffiti des années 90.
Formé à l'Industrial Design Engineering de Delft (Pays-Bas), Boris Tellegen commence très jeune son travail dans la ville. Il acquiert très vite une renommée internationale, dans des domaines aussi variés que la musique, la mode, l'architecture et l'art contemporain. Ses œuvres s'exposent rapidement dans le monde entier, dans des galeries (Seattle, Tokyo, Londres) puis dans des musées comme la Fondation Cartier (2009), le Kunstraum à Bâle (2011), le Palais de Tokyo (2013-2014), l'Amsterdam Museum (2015), la Biennale de Venise (2015) ou encore les Abattoirs de Toulouse – FRAC Midi-Pyrénées (2016).

\
 
Backslash is delighted to announce Pieces, the gallery's third solo exhibition of work by Dutch artist Boris Tellegen. With its strong architectural influence, his work takes several forms, including paper collages and bronze sculptures.
Following the same principle as his solo show at MIMA in Brussels (until 28 May), Boris Tellegen has chosen to populate the entire gallery space with installations and sculptures. Like a monolith, a large unpolished bronze sculpture seems to dominate the whole exhibition. This frozen giant with its severe lines also appears in a different, more intimately-sized version. It brings to mind, among other works, the piece the artist has just installed at the Gare du Midi in Brussels, commissioned by the city in an ironic nod to his past as a graffiti artist with a fondness for trains.
A large module, like a contemporary version of a Renaissance cabinet, and a series of paper collages, an artistic form that perfectly embodies Boris Tellegen's work, welcome the viewer. The different-sized collages underscore the artist's mastery and the control he exerts over these surrealist architectural forms. Described by the artist himself as 'isometric industrial landscapes', they express a labyrinthine vision of the future. They are panoramas, their lines and colours created on a computer beforehand, that give off a frenetic energy transcended by the 3D perspective.
The exhibition also includes a projected video that retraces the lettering Boris Tellegen famously applied to trains between 2014 and 2017. Worldwide known under the pseudonym Delta, his famous 3D letters created a revolution in the 1990s graffiti world.
After studying industrial design engineering at Delft University of Technology (the Netherlands), Boris Tellegen began his urban work at a very young age. He quickly established an international reputation in fields as diverse as music, fashion, architecture and contemporary art. He was soon exhibiting his work worldwide, in galleries (Seattle, Tokyo and London) and then museums, including the Fondation Cartier in Paris (2009), Kunstraum in Basel (2011), Palais de Tokyo in Paris (2013-2014), Amsterdam Museum (2015), Venice Biennale (2015) and Les Abattoirs–FRAC Midi-Pyrénées in Toulouse (2016).
Presse / Press
"Boris Tellegen - Pieces @ Backslash Gallery" Emporium, 2017