boris tellegen

current
du 4 février au 28 mars 2015
\

from Feb. 4 to March 28, 2015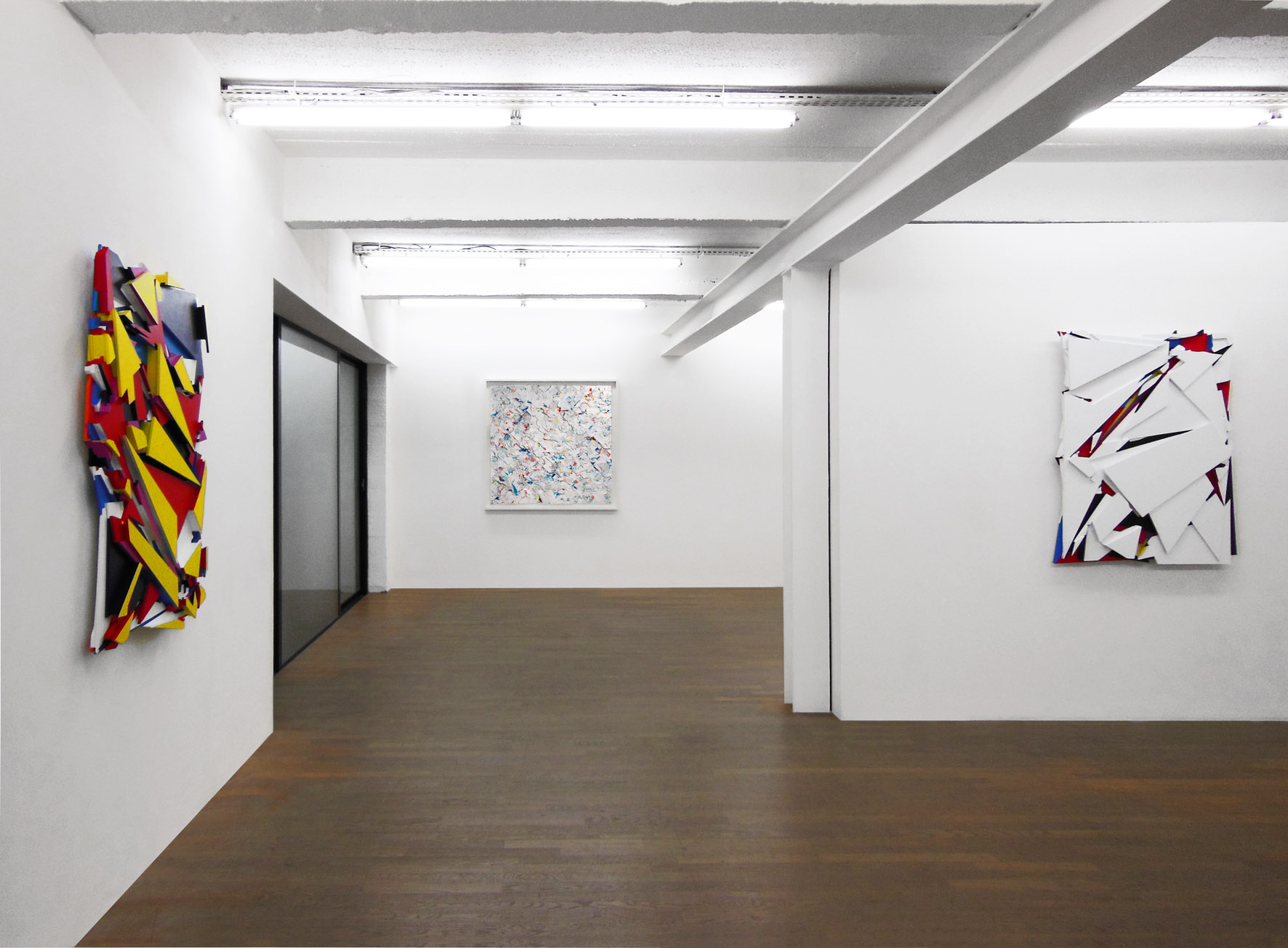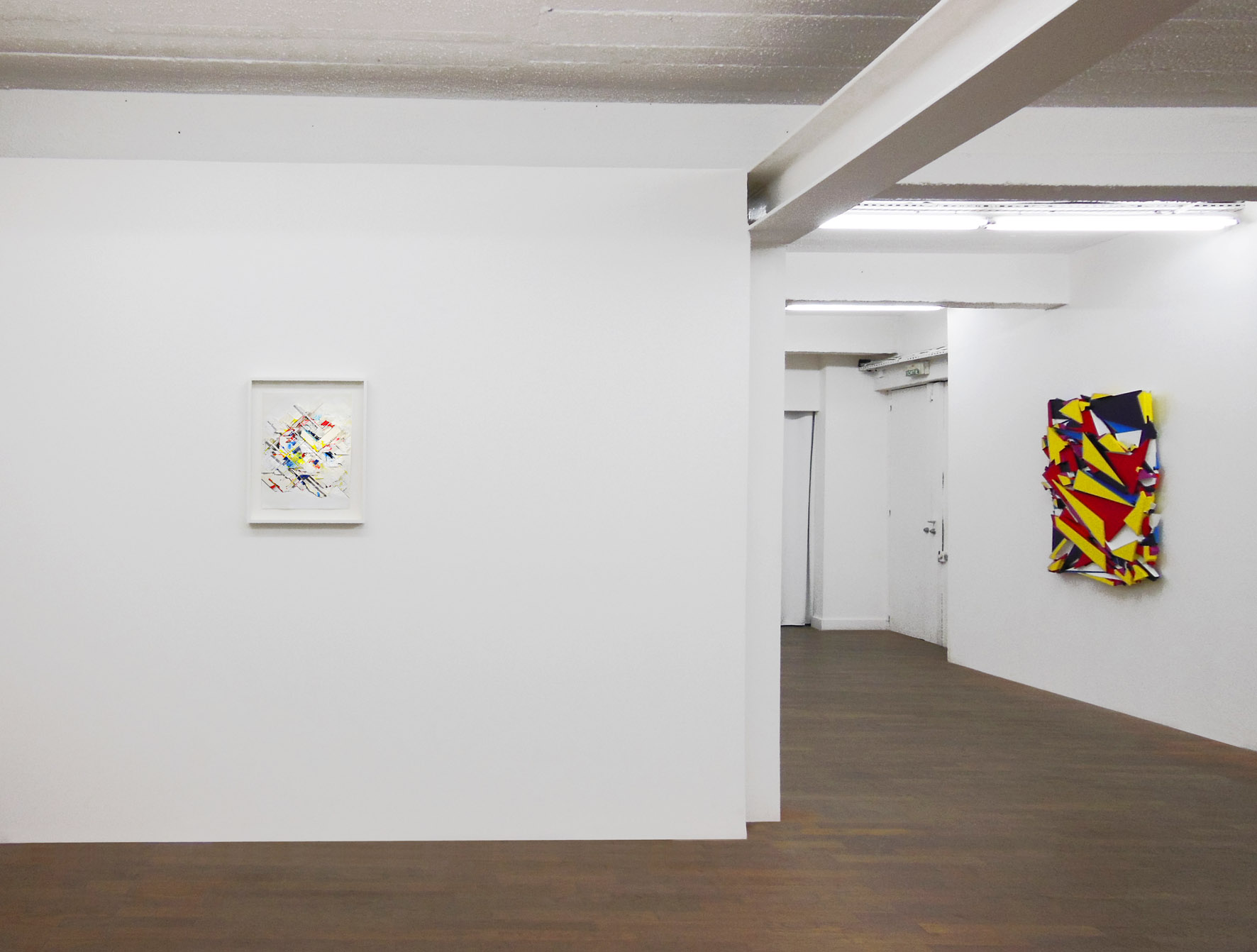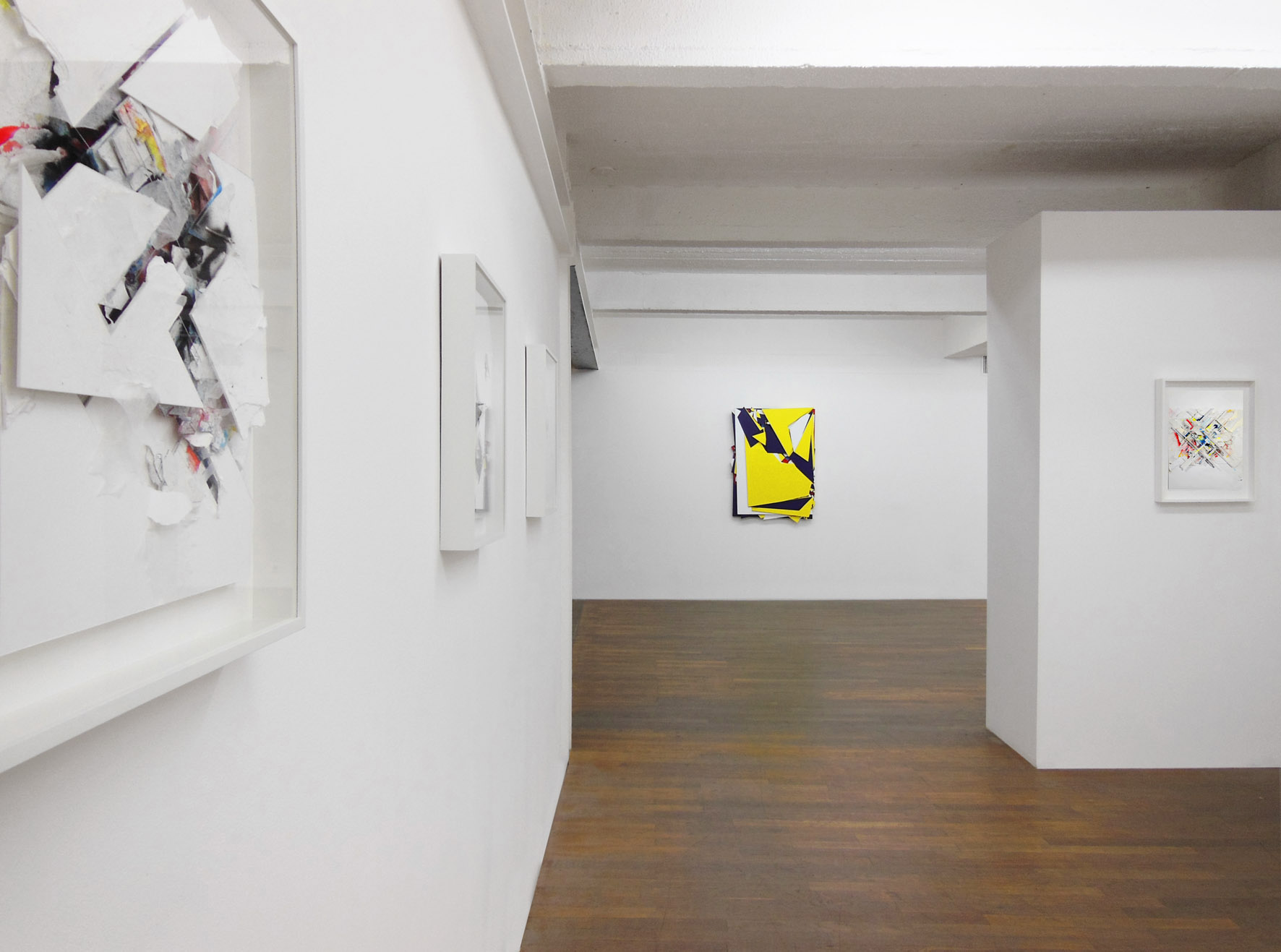 La galerie Backslash est heureuse d'annoncer Current, la seconde exposition personnelle du plasticien néerlandais Boris Tellegen dont les nouvelles séries proposent une introspection de ses premières études autour d'une polychromie volontairement exacerbée.
Current fait référence à une définition large du mot anglais et regroupe les notions de courant électrique, de courant marin, de tendance, et de manière évidente au travail en cours, "current body of works". Ce mot induit également l'idée de mouvement et d'activité continue, de développement constant.
Telle une suite logique à sa première exposition à Backslash, volontairement très monochrome, Current propose un nouvel ensemble d'œuvres où la maîtrise de la couleur s'oppose à une forte présence du blanc. Les nuances se répondent et se mettent les unes les autres en valeur. Les séries présentées sont pour l'artiste une synthèse des différentes périodes artistiques qui ont jusqu'à présent traversé sa carrière.
De larges constructions d'assemblages de bois peints rivalisent avec de petits collages de papier où la délicatesse exacerbe le goût de l'artiste pour l'architecture. La pratique de Boris Tellegen induit une parfaite maîtrise de l'assemblage de matériaux par le biais préalable d'une mise en construction très précise sur ordinateur. Lorsqu'il se définit en "architecte du chaos", il précise l'idée de rigueur et de contrôle de ce chaos factice au sein d'un ordonnancement maîtrisé, démarche propre à ses études d'ingénieur. Aucune place n'est accordée à l'aléatoire. À partir de la déstructuration radicale de la lettre qui l'a fait connaître sous le nom de Delta dans les années 80, Boris Tellegen a développé un univers de construction où l'interstice entre le réel et le conceptuel s'associe à un style géométrique de perspectives inversées.
L'artiste explique « Mes collages se lisent comme des paysages industriels isométriques. En assemblant, découpant et ciselant, je recherche une modification de l'échelle et de la perspective. »
Formé à l'Industrial Design Engineering de Delft (Pays-Bas), Boris Tellegen expose rapidement à travers toute l'Europe puis dans le monde entier, notamment au Japon et aux Etats-Unis. Son travail a récemment été montré à la Fondation Cartier (2009), au De Fabriek à Eindhoven, Pays-Bas (2010), au Kunstraum de Bâle, Suisse (2011) ou au Palais de Tokyo à Paris (2013-2014).
\
Backslash is proud to announce Current, the second solo show by Dutch artist Boris Tellegen. The exhibition presents a new set of series that look afresh at his earlier works through the prism of a carefully heightened polychromy.
Current as a term covers many meanings, encompassing the notions of an electrical current, a current in the sea and the current that is a movement, as well as clearly referring to the idea of a current body of work. It is also a word that conjures up a sense of movement and unbroken activity, of ceaseless development.

Current is the logical next step that follows on from Tellegen's first show at Backslash, a deliberate exercise in monochrome. The exhibition presents a new collection of works that juxtapose mastery of colour with the strong presence of white. This is a dialogue of nuances, each drawing out the other. Tellegen describes the series in the show as being a synthesis of the various artistic periods of his career to date.

Large assemblies of painted wood sit alongside small glued works in paper whose delicacy emphasises the artist's architectural sensitivities. Boris Tellegen's working methods embrace a wonderful talent for painstakingly assembling elements that he fine-tunes beforehand by computer. In describing himself as an 'architect of chaos', he is expressing the idea of rigour and control of what is a faux chaos within a precisely ordered sequence, the product of his engineering training. There is no place here for the random. Starting from the radical deconstruction of letters and type that made his name during the 1980s, when he was known as Delta, Boris Tellegen has developed a universe of constructions wherein the interstice between the real and the conceptual combines with a geometrical style founded on inverted perspectives. The artist explains: "My collages read as isometric industrial landscapes. By layering, cutting and chiseling I search for change in scale and perspective."

After his training in Industrial Design Engineering at Delft University of Technology (the Netherlands), Boris Tellegen was soon exhibiting throughout Europe and then worldwide, particularly in the USA and Japan. Recent shows of his work include exhibitions at the Fondation Cartier in Paris (2009), De Fabriek in Eindhoven, the Netherlands (2010), Kunstraum in Basel, Switzerland (2011) and Palais de Tokyo in Paris (2013-2014).
PRESSE / PRESS
"Boris Tellegen Current", Graffiti Art, 2015
Steve Gray, "Boris Tellegen at Backslash Gallery", Widewalls, 2015
Elphège, "La tournée des popotes, Boris Tellegen à la Galerie Backslash, Nick Walcker à la galerie Brugier Rigall, Liu Bolin à la galerie Paris Beijing", My factory.net, 2015
"Les galeries du Marais s'amusent", Le Figaro Scope, 2015
JB, "New Pieces by Boris Tellegen", Just Breathe, 2015
"Boris DELTA Tellegen - 'Current' at Backslash Gallery (Recap)", Gorgo, 2015
Bestreet, "Boris Delta Tellegen - Current (Backslash)", Be street, 2015
Sleepboy, "Showing : Boris 'Delta' Tellegen - 'Current' @ Backslash", Arrested motion, 2015